Stackby, the all-in-one collaborative workspace, has taken another stride towards enhancing productivity and organizing data with the introduction of its groundbreaking View Section. This feature empowers users to effortlessly create and manage custom views of their tables, providing them with different views and setting options.
In this article we will learn,
Adding view in view section.
Step 1: Open any stack. By default the view section will be collapsible, Click on 'Views'. This will open the view section model. By default Grid view will be created.
Step 2: From the create view section, you can add more views into that table. You can add Grid view, Kanban view, Gallery view, Form view, Updated Form view, calendar view. If your view creation section is collapsed, you will need to first expand it by clicking on the word "Create View" in the bottom left hand portion of the view sidebar.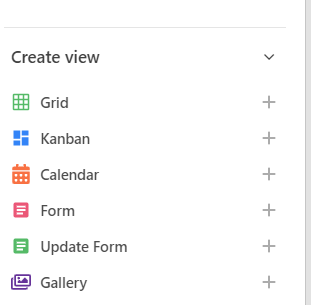 Step 3: Adding different settings into that view:
Switch Between Views
In the View Section, you can create multiple views for the same table, each with different settings. To switch between views, simply select the desired view from the list in the View Section.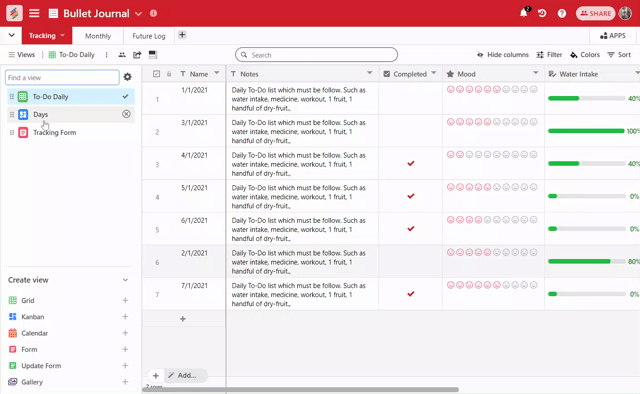 Reorder Views:
You can reorder the views in the View Section to prioritize or organize them according to your preference. To reorder views, simply click and drag the view tab to the desired position within the View Section. Release the mouse button to drop the view into the new position.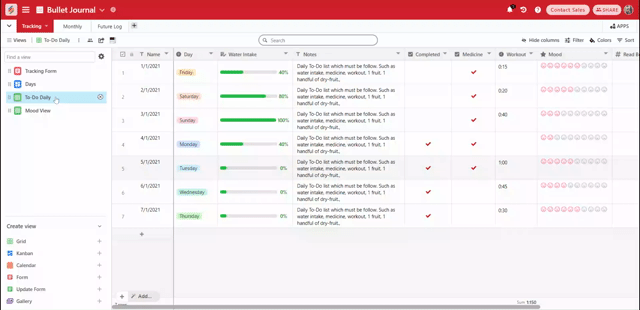 Deleting and updating views
Hover your mouse over the view you'd like to delete, you will see cross icon (X) click on that and then confirm dialog box will appear, click yes. That view will be deleted. Deleted view can be restored from the Recycle bin.
Finding A View
If you have a large number of views, you can use the search functionality within the View Section to narrow down the list based on keywords or specific criteria.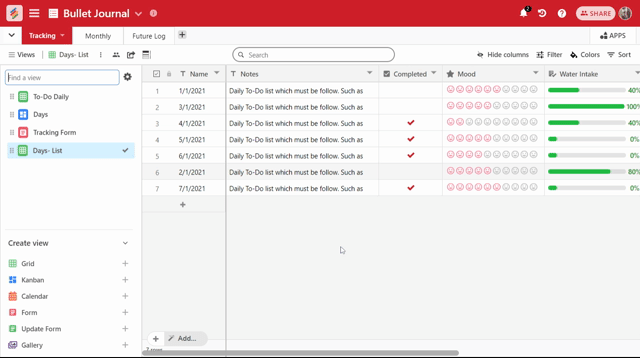 Limits
Stack collaborators at the creator level can create, rename, or delete views to best organize views for each table within that stack.