Not only you can create custom forms to collect responses from anyone or embed it on your website or blog but also create updatable forms for your team.
Inside this Article
Configuring Update Forms from Your Table
How is it different from 'Form layout'?
Configuring Update Forms from Your Table
You can create update forms the same way you're creating normal forms in Stackby. Just select 'Update Form' while creating a new layout and configure your columns and form settings.
How is it different from 'Form layout'?
You get an extra sidebar view in this form, which shows all the records you have in that table.
You can select any of those records to update.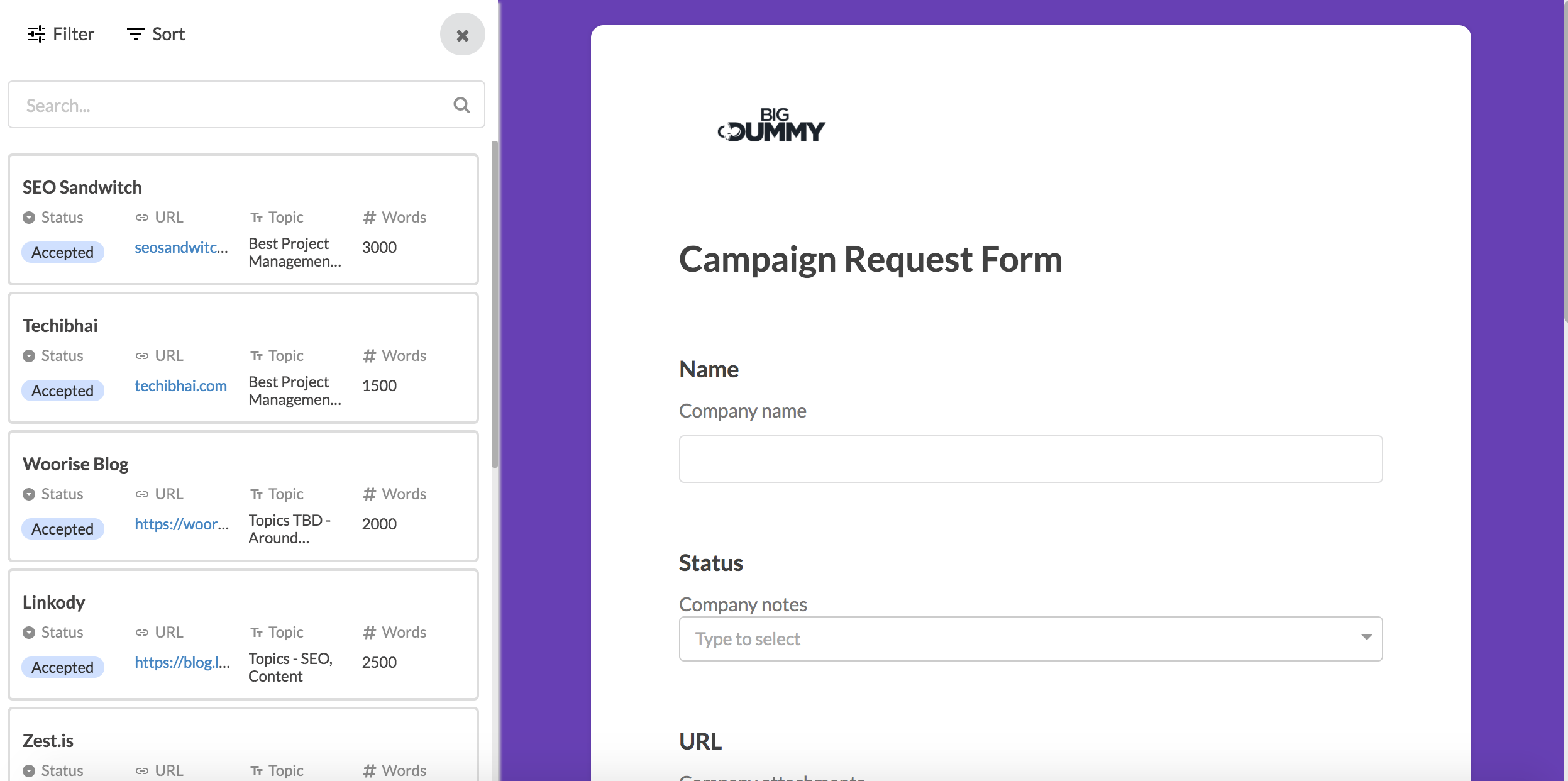 Select any record to update its content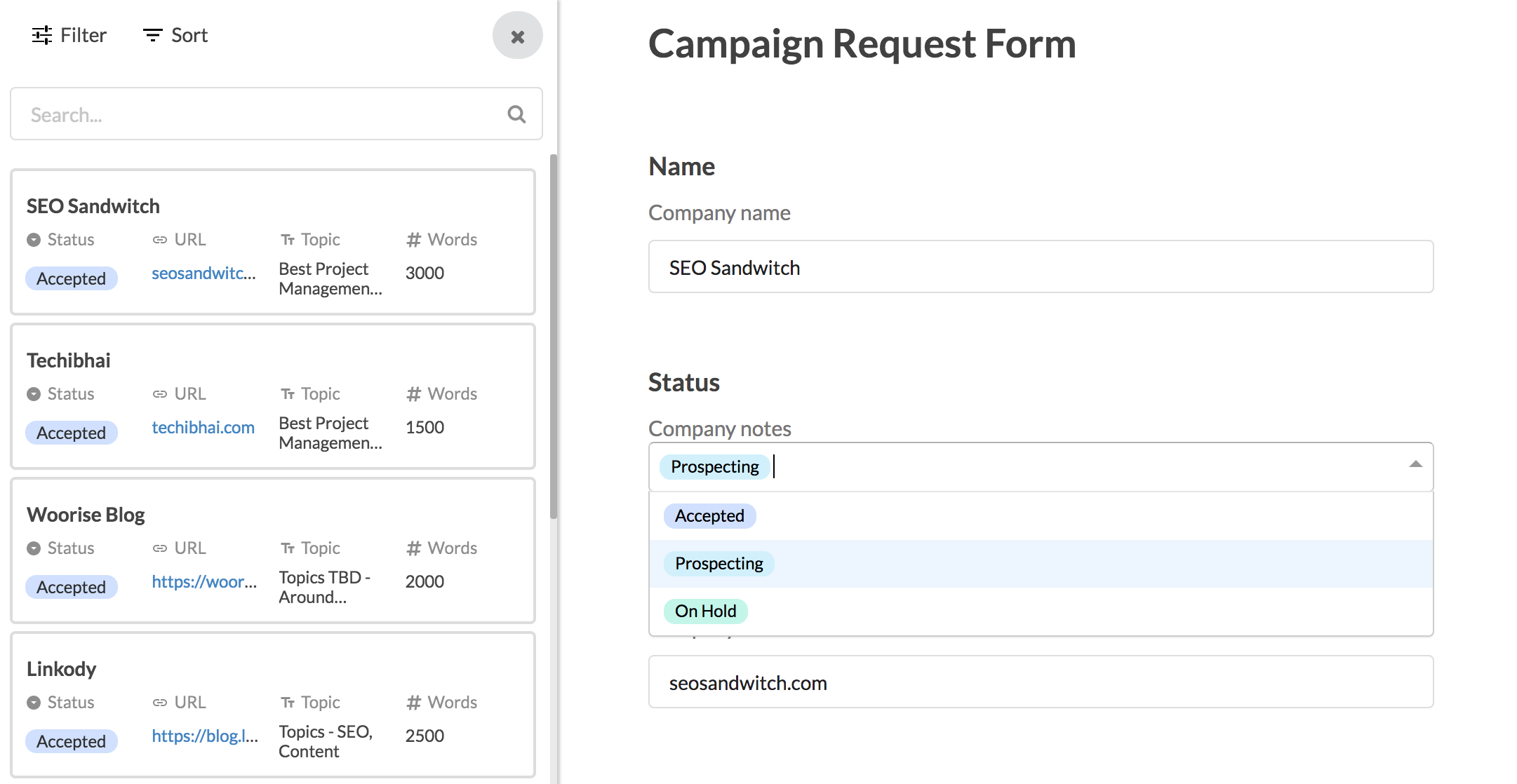 Filter, Sort and Search
You can also Filter and Sort your table records in the sidebar to find records quickly to update.
Filter records to find

Sort records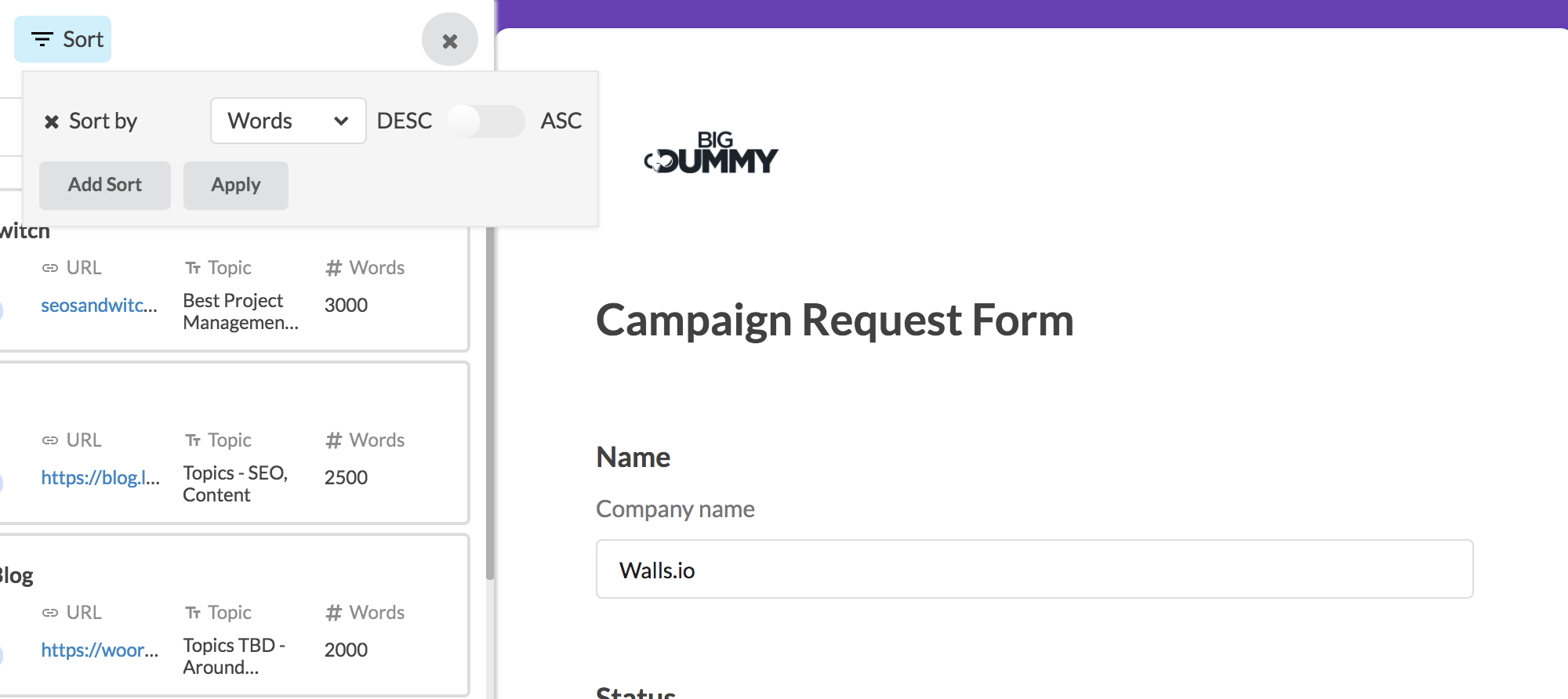 Add new records
You can add new row in updateable form.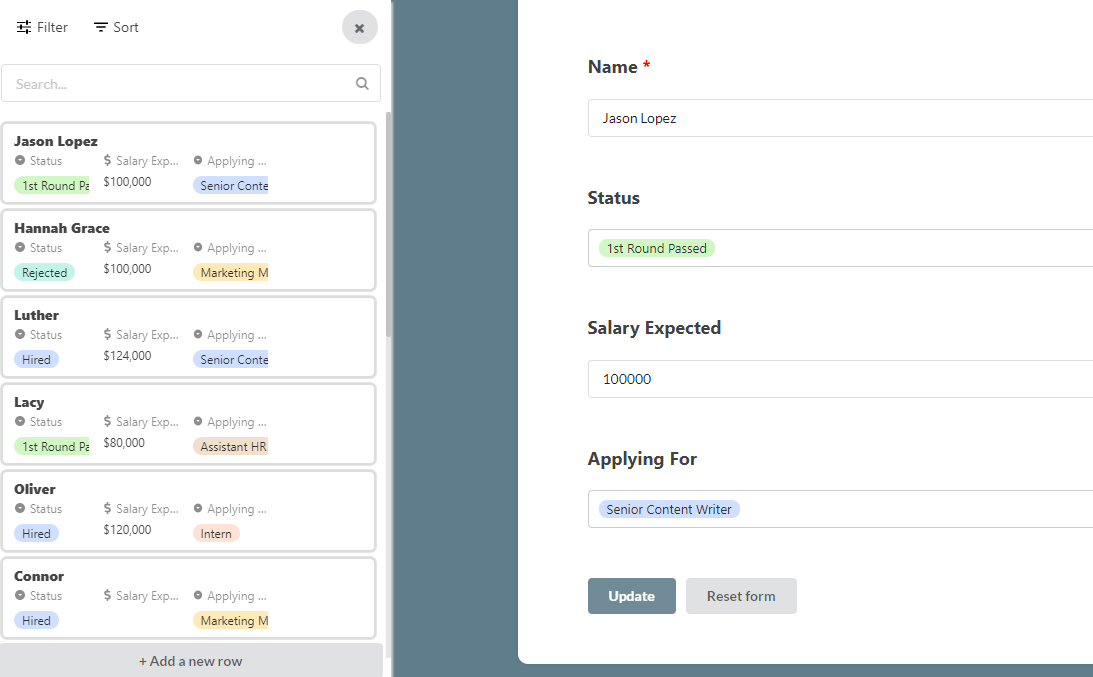 Sharing Your Update Form
There are two ways to share:
1. Share a Unique Form URL
Go to the Share button on the top left side, and click on it. You will get a link that you can share on an email or chat. Note: You can also get the link from the preview page.
2. Embedding on Your Website
Or you might want to embed the link on your website or some other page.
Use Cases
These forms are strictly meant for internal teams, so please be careful in sharing this form outside of your organization. As it will expose all your useful table content if shared outside.
It will help your internal teams (field workers, field sales and others on the move) to quickly update any information in their tables via easy to use forms that they can open on the mobile as well.
Limits
You can add 100 columns (questions) on a single form/table if you have a free plan and 500 columns (questions) on a single form/table if you are on a paid plan.
Another important thing to keep in mind is that the validity of any forms you embed depends on the validity of your subscription.
The form will be accessible in a read-only version once your Stackby subscription ends (submitted data wouldn't be saved). This can be solved by renewing your subscription.
Happy creating updatable forms.