Inside this Article
Customizing your Gallery cards
Yes, it's a brand new layout on Stackby.
You can now create your mood boards, directories, art showcase and more with the Gallery View.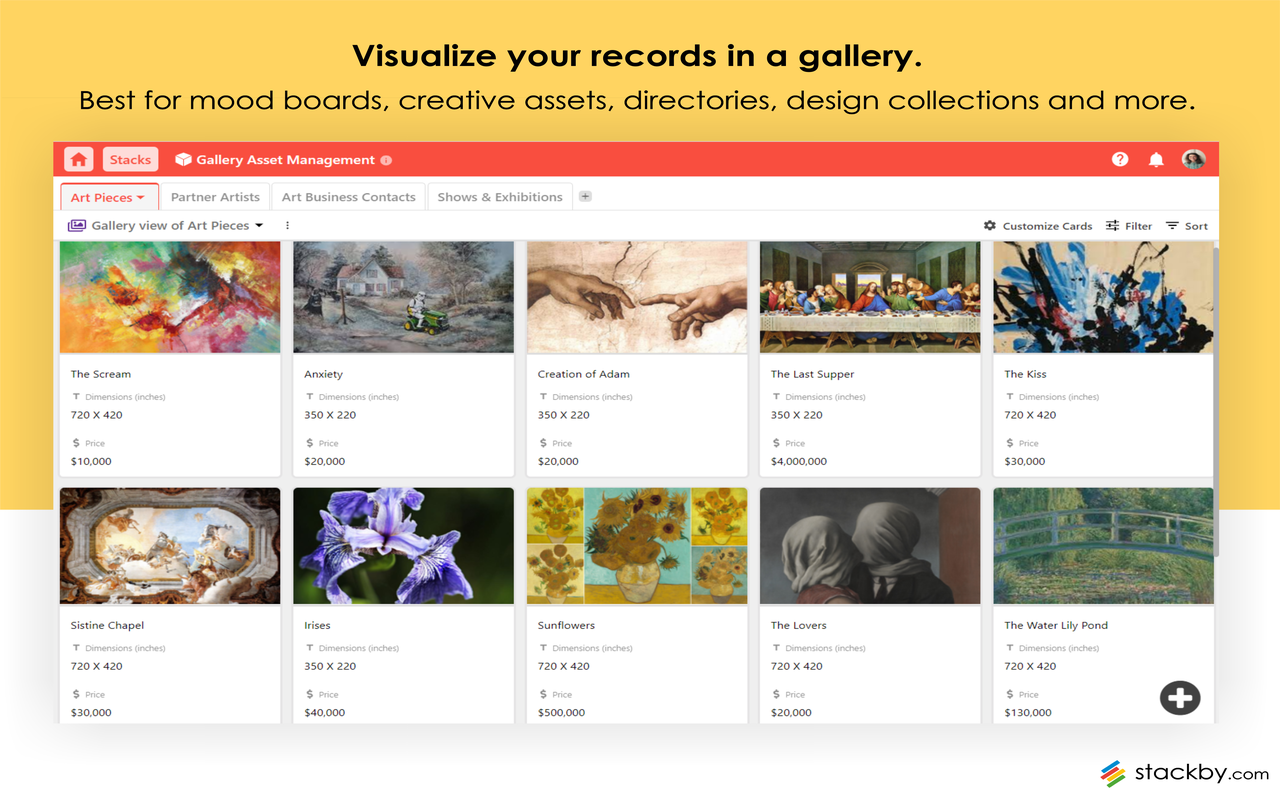 Configuring a Gallery View
You can configure a gallery view by selecting from the 'Create view' dropdown.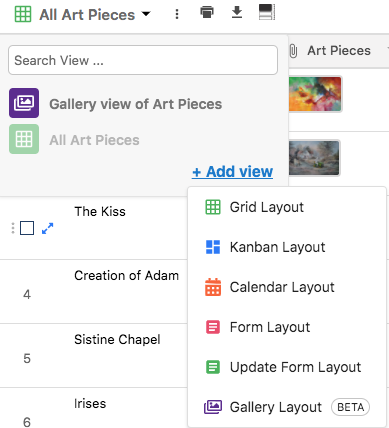 Customizing your Gallery Cards
You can customize your gallery cards, the way you'd like to see.
Open the 'Customize Card' dropdown.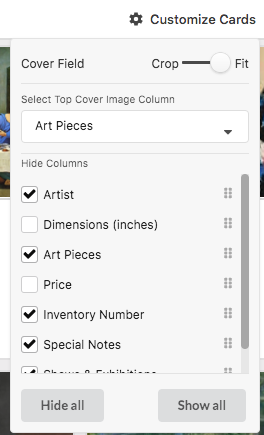 Use Crop and fit - To change the image sizing on the preview.
Select information to show in cards - To hide or show the column properties in cards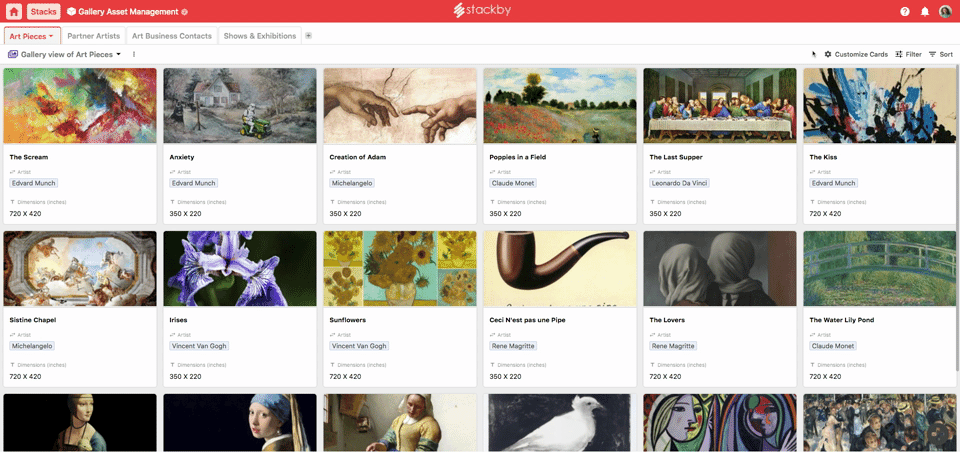 Create new cards
By clicking on the '+' sign
You can also create a new card by clicking on the '+' icon on the bottom right corner of the view.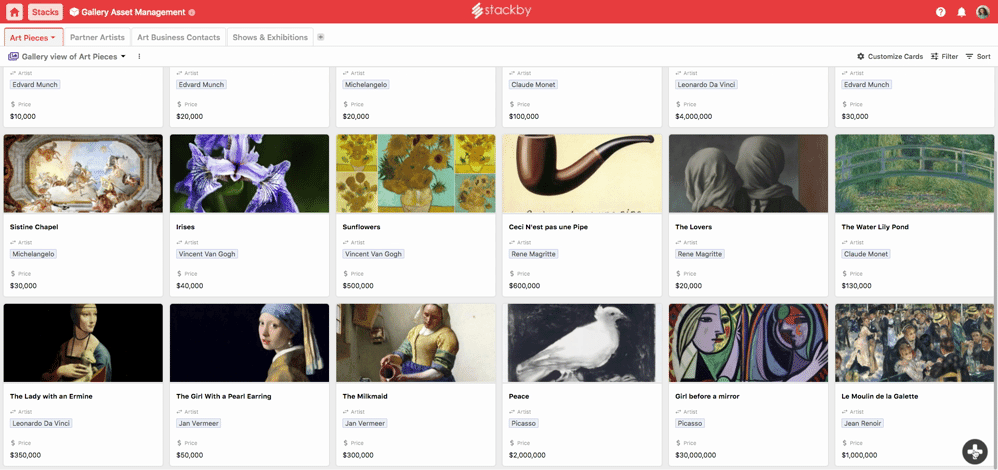 By dragging and dropping your files and attachments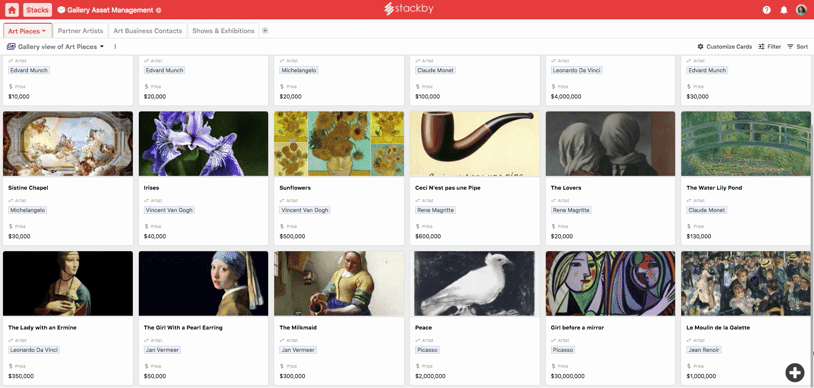 Use-cases
There are numerous use-cases on why and how you need to use the Gallery view for your company. Best to use for -
Creative assets

Art and Photography

Digital Assets

File Management

People Management

Job Boards

Directories

And whatever you can think of :)


Limits
If you have over 10K records and have most columns on display, please give it some time to render. Use this to show only the relevant info you need to display for the best experience.