Never miss a deadline again.
Another step to organizing and automating your workflows and projects on Stackby is making sure that you are alerted to your project due dates. Now you can easily set up Due-Date Alerts and Reminders for your project deadlines.


How to Set Up Due-Date Alerts
As with everything else on Stackby, setting up due-date alerts is easy. The best thing -- you can set up due-date alerts row-wise. If you have one project per row in your stack, go ahead, set up due-date alerts for all of them.
Just click on the expand view (the diagonal two-sided blue arrows that you see at the starting of each row). Keyboard fanatics can do this by going to the particular row and pressing the space bar.
When the view expands, click on the Reminder tab on the top right. The view will open to reveal Date and Time, and a calendar that you can use to choose your due date and time in the near or far future.
Select the appropriate date and time, and your due date is set.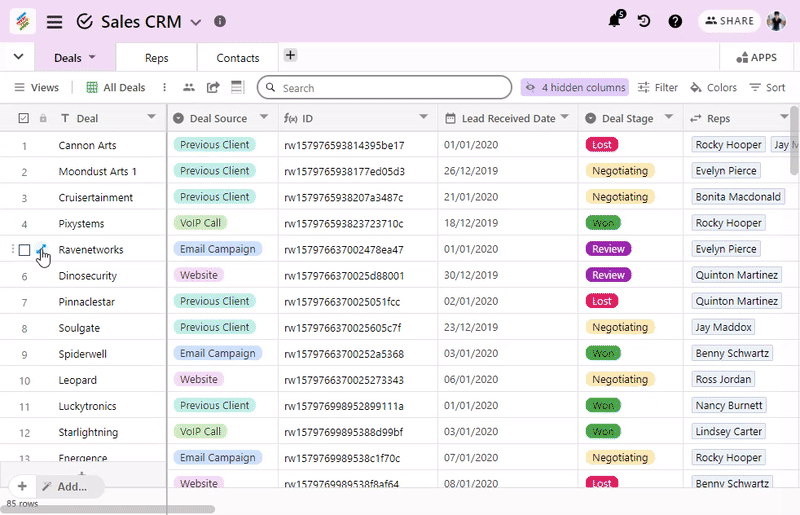 How to Set Up Reminders
Now that you have selected the due-date of your project, it is time to set up reminder.
Scroll down after setting the due-date and you will see the Set Reminder field. Selecting an appropriate from the drop down list will help you receive notifications. Choose any option between not receiving a notification to 5/10/15 minutes or 1/2 hours or 1/2 days before your due date.
Submit and it is done -- never again miss a project deadline.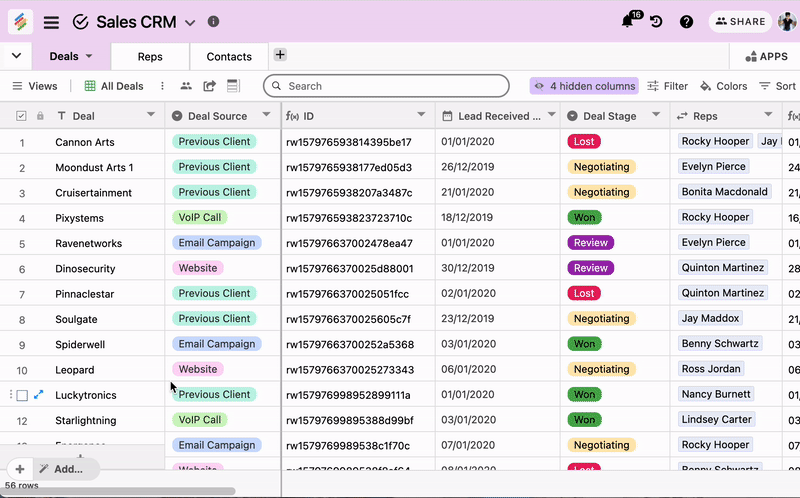 Send Slack reminders
You can also connect to your slack channel and send reminders to your Slack channel.
Please follow this guide here on all the Slack actions available.