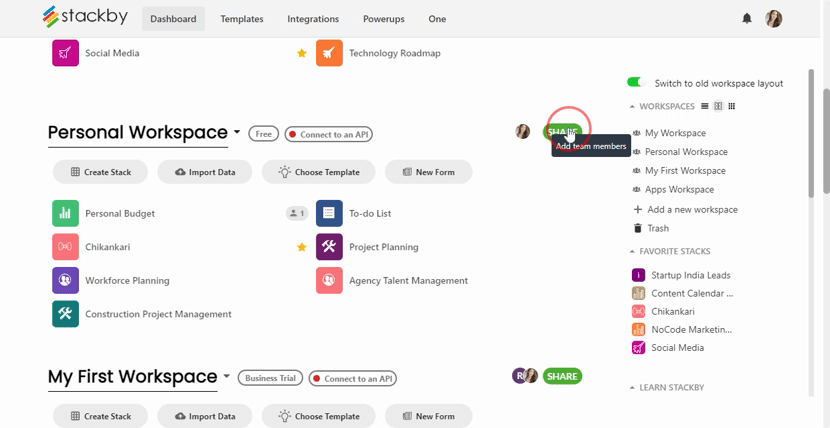 Sharing a workspace makes it easy for you to collaborate with team members if they have to work on more than one or all of the stacks within a workspace. It does away with the task of having to share each and every stack in a particular workspace.
Sharing a workspace is easy. Just go to the workspace that you want to share and click on the + sign on the top right side of the workspace. Click on it. A pop-up window will appear that will ask you the Email Address to invite and the editing permission to be given. Add in the email address and select the permission. You can also add in a message for the person with whom you are sharing the workspace. Then click on Send Invite. That's it - you are done and the workspace is now shared.
You can now share your workspace with multiple people at one go. We have introduced a bulk workspace sharing facility on Stackby.
On the pop-up window that ask for email address, you will find an "Add More" button. Every click on this button lets you add an email to share the workspace. Click on as many as you want, enter email address and share/invite the workspace.
You can share stack with multiple people.
You can invite people with link as well for stack or workspace.