In this article, you will learn

Navigating your workspace

You can move your workspace position. You can change position by just drag and drop on what-ever position you want.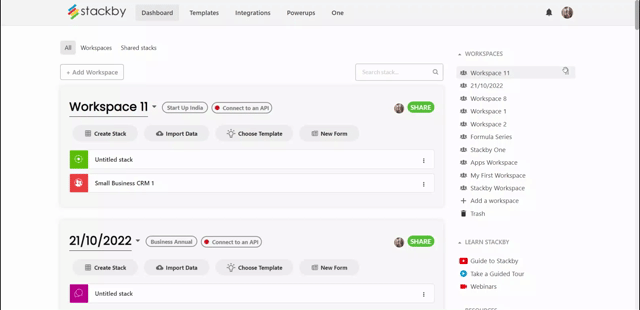 Trash

Deleted workspaces or stacks will go in trash. You can restore the stack and workspace from your trash before 7 days.
For more details on How Does trash works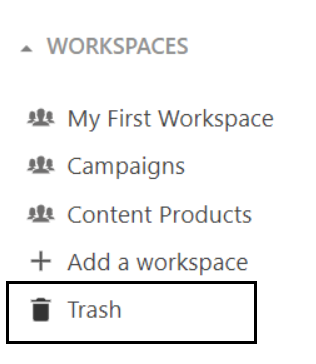 Add a workspace
From here also you can add a new workspace in your dashboard.