Inside this article
As soon you as login to Stackby, you will see your personalized dashboard. Dashboard is a place where you can see all your teams (Workspaces) and their respective sub-teams (Stacks).
What are Workspaces?
Workspaces are teams in your dashboard. Say it can be your Marketing, HR, Product or anything specific that you like. They will comprise of different stacks, which are essentially sub-teams in that team.
Note: All pricing plans are per workspace
There are few actions you can do in your workspace -
Create your workspace

Invite members to your workspace and assign them permission levels

Rename your workspace

Delete your workspace

Add stacks within the workspace

Upgrade your workspace - From Free to Premium (Personal, Economy, or Business) plans.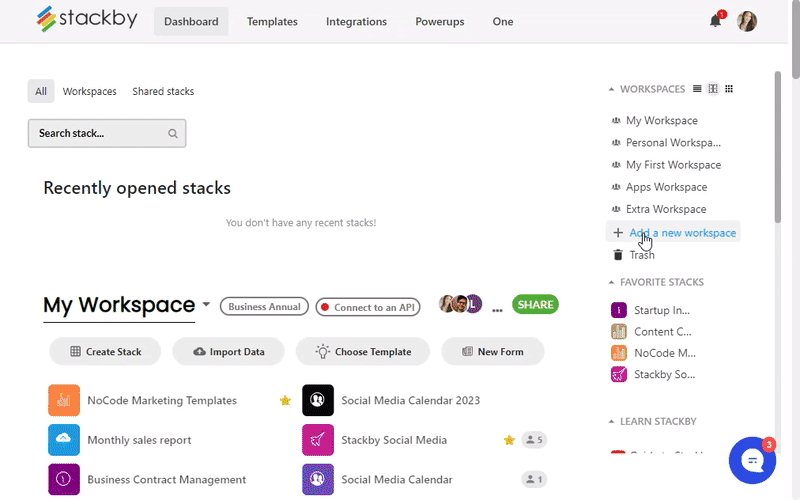 What are Stacks?
Stacks are your sub-teams or use-cases within your workspace. You can completely customize your stack based on your use-case say Social Media Management, Content Marketing, Bug Issue Tracking, User Studies, Campaign Management, etc.
You can add as many stacks as possible in the workspace.
There are few actions you can do in your stack -
There are 3 ways you can create your stack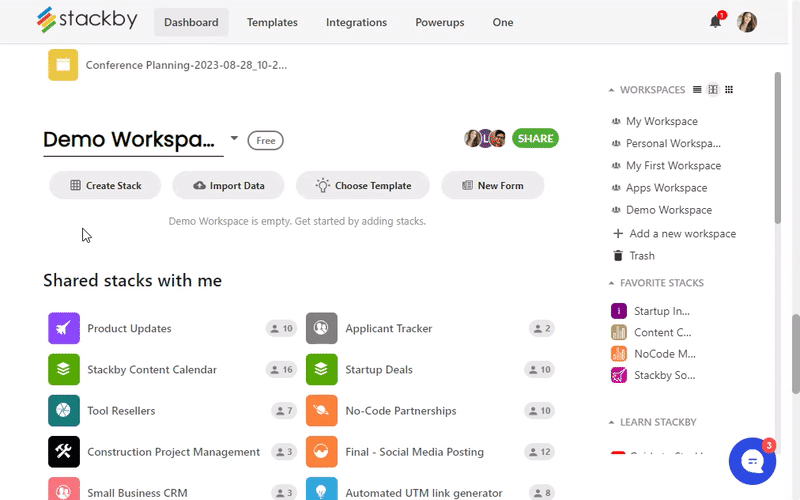 Import from a spreadsheet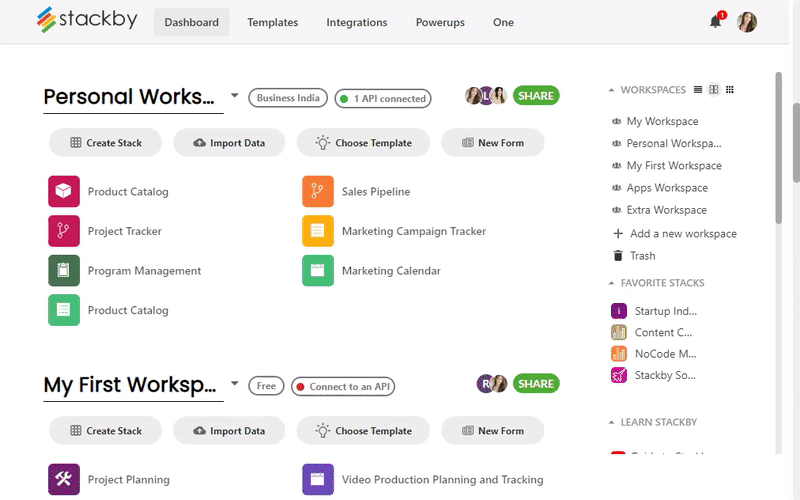 - Choose from a pre-built template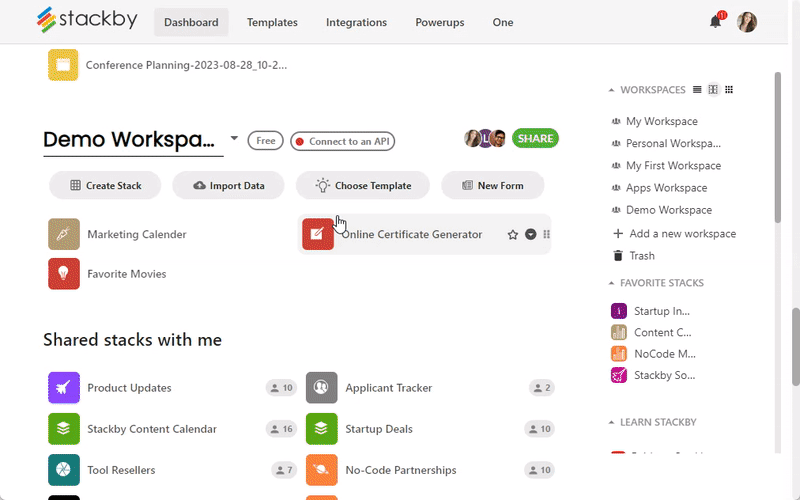 You can also -
Add members to your stack

Rename your stack

Delete your stack

Duplicate the same stack (all content will be the same).

Move your stack to other workspace
FAQs
1. How many workspaces & stacks I can add?
You can add as many workspaces as you can, and within that workspace depending on your plan you can add different no. of stacks.
Free Trial - 5 stacks (But with limited rows per workspace)
Personal - 5 stacks per workspace
Economy - 25 stacks per workspace
Business - 50 stacks per workspace
2. How many team members can I add per workspace or stack?
You can add up to 50 team members in your stack based on your plan.
Free - 50
Personal - You can't add any
Economy - 50
Business - 50
If you're a team of more than 50 people, please contact us at support@stackby.com.