Looking for an online invoice creator, youtube thumbnail generator or online certificate generator?
Your search ends here.
Create custom pages: invoices, certificates, cards, thumbnails and more directly from your Stackby records with the brand new Page Designer App added in the Stackby Apps Marketplace.
In this article we will learn
Learn more in our detailed blog post: Introducing the Page Designer App
Adding a Page designer App:
Click the App an App button from the top right corner of your table. Select Page designer app.
You can select:
Table: the table containing the records you want to turn into pages.
Record size: the size of the page you want to design. By default, it's set to Letter (8.5 x 11 in), but you can set it to another preset like

Record orientation: either Portrait or Landscape.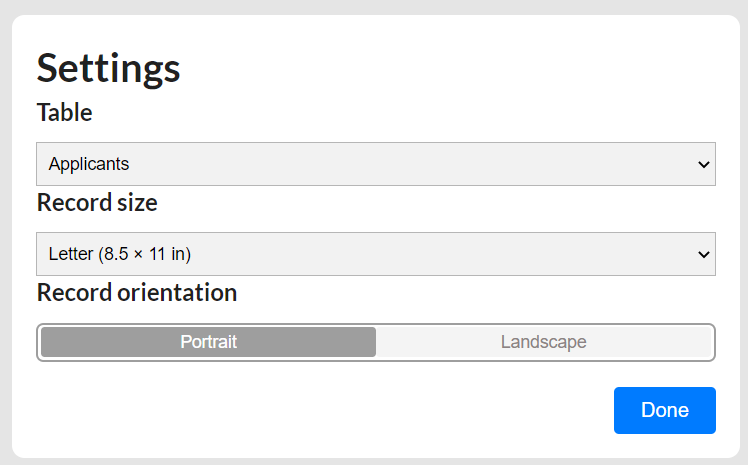 Editing a page :
1. Drag and Drop columns: Just drag and drop the columns to your pages and arrange the layout as you desire. Just customize the elements (change font, font size, add background colors, move back/front etc.)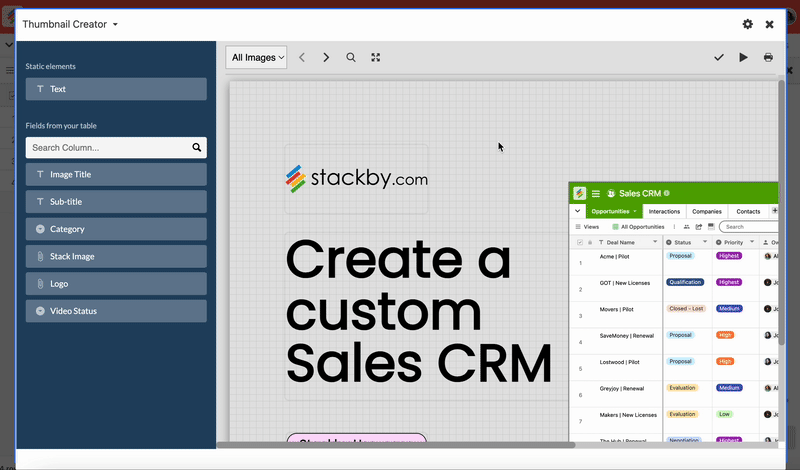 2. Customize pages: Once you're designing your page, the content will be pulled from the actual records in your table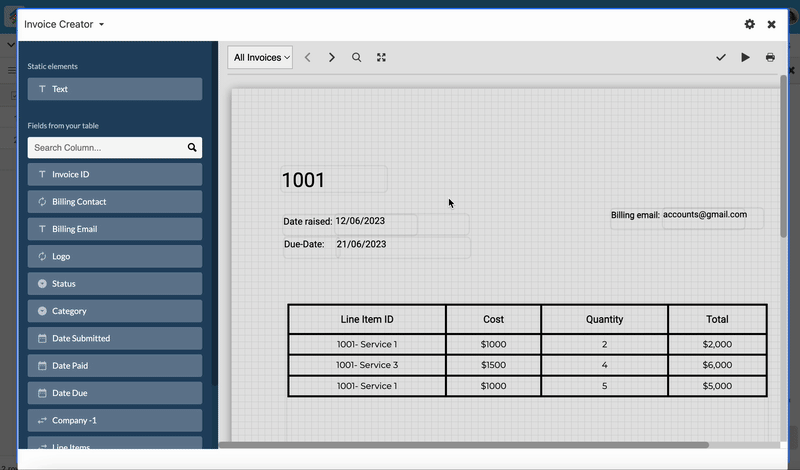 3. Adding link records: You can display link records in table, list or inline format and bring the table content's of the linked records.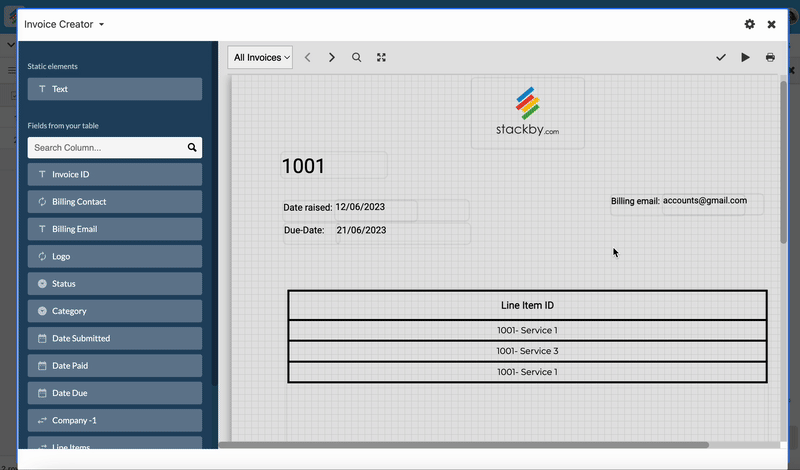 You can easily switch between which records you are previewing by clicking on the Previous record and Next record buttons in the top bar.

To jump straight to a specific record, click Go to record. This will bring up a search dialog which you can use to navigate to the record you wish to see.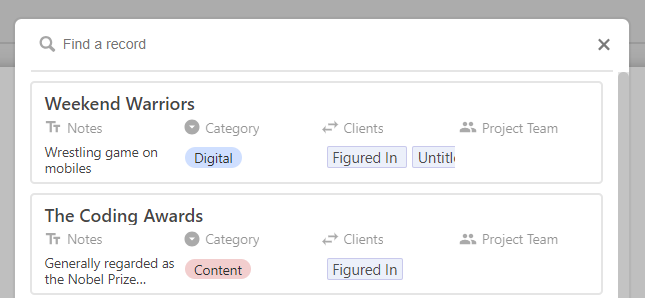 Presentation mode in page designer app
By clicking on the Present button you will see all your records as pages in presentation mode.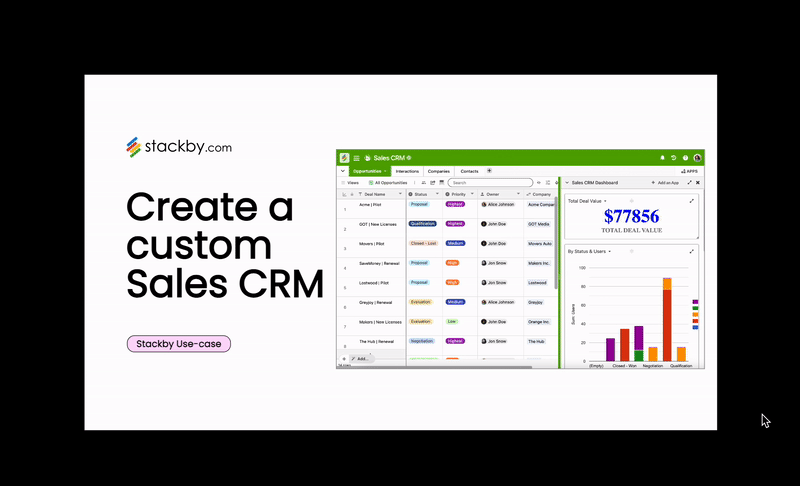 Printing from page designer app
After completing the page design, simply press the "Print" button to print either a single record or all records in the current view.
The available options typically include Letter, Legal, Index card, Business card, custom and A4. This allows you to print the content in the preferred paper size according to your needs.
Landscape: The content will be printed horizontally, with the width of the page greater than the height.
Portrait: The content will be printed vertically, with the height of the page greater than the width.