We have introduced a new Stackby Powerup as an email notification on reminders.

Steps:-
Click on expand row goto reminder section.
Now you can choose to add individual collaborators on the reminder and send them a reminder message for that record.
From the Add collaborator drop-down select the collaborator to whom you want to send a reminder.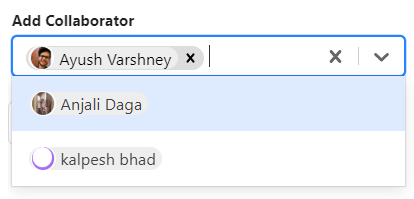 Now, you can add message in "Enter Reminder Message" box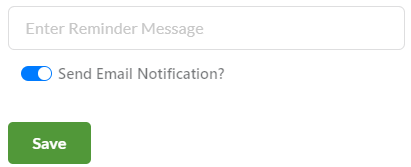 You can also turn on toggle to Send email notification. As soon as the toggle is on, reminder notification will be sent to the collaborator via email.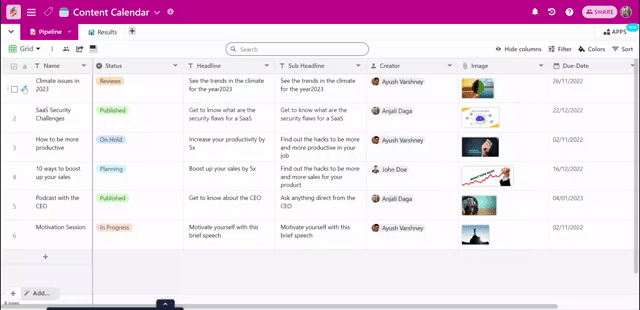 Note: Email reminders and the add collaborators + message box functionality is available on plans activated with Stackby Powerups.

FAQs on Reminders
Can you set more than 1 reminder per record?
No, as of now you can only set 1 reminder per record. However, we're considering internally if we can add multiple reminders per record.


Will the collaborators be notified once they're added on the reminder?
Yes, as soon as the collaborators are added on the reminder, there will be a popup box that will appear in their account notifying that they've been added on a reminder for a particular record with the due-date/time details.