Using a Stack snapshot, you can take a point time snapshot of your stack to back up and restore it at a later date.
Note: You'll only be able to take snapshot once every 24 hours and no more than 5 times every month.

Check out this quick video on Database (stack) Snapshot Works




In this article you'll learn:
Steps for taking Database (Stack) Snapshot
Steps for taking a Database Snapshot
1. From inside the stack, click on the history icon.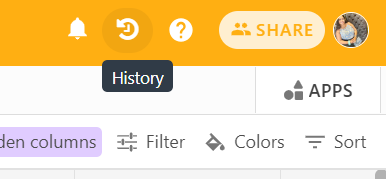 2. Select Stack Snap-Shot from the dialogue box.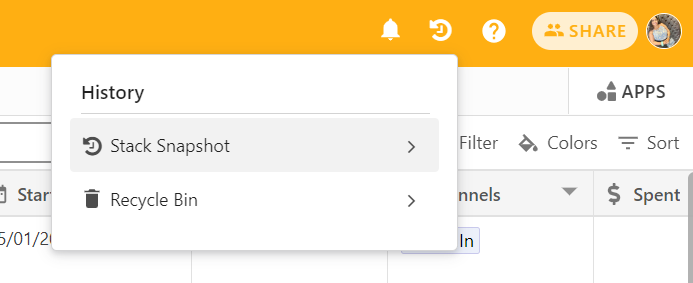 3. Now click on Take Snapshot. Or if you do not want to take you can go back by clicking on < back option.

4. As we click on take Snap-shot, confirm dialogue box will appear.
Note:- As you can take only one snapshot in 24 hours.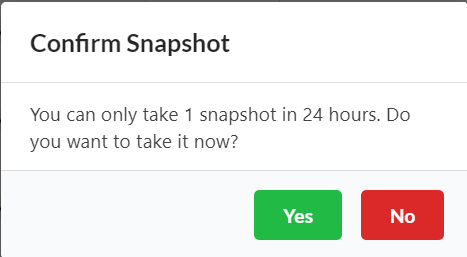 5. After clicking Yes from the above dialogue box we can see one snapshot with a date and time.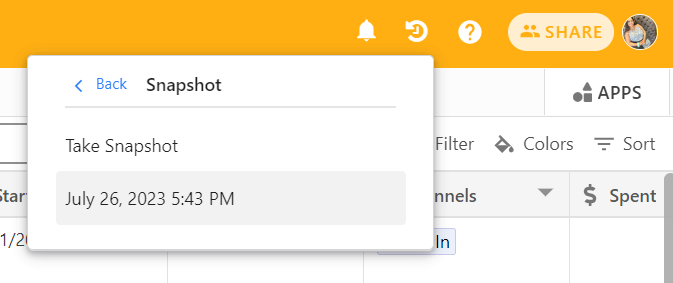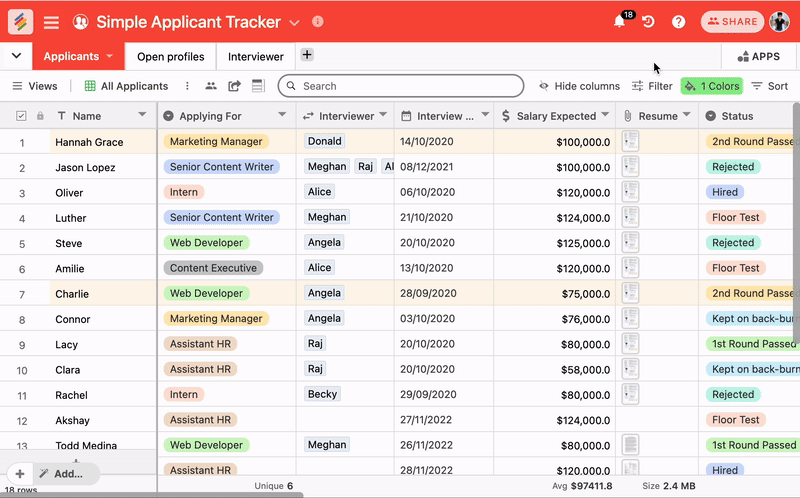 Restoring a stack

To restore data, click on any snapshot. You will get the confirm dialog box in that you can choose the workspace name where you want to restore the stack. Once done click on the Restore button.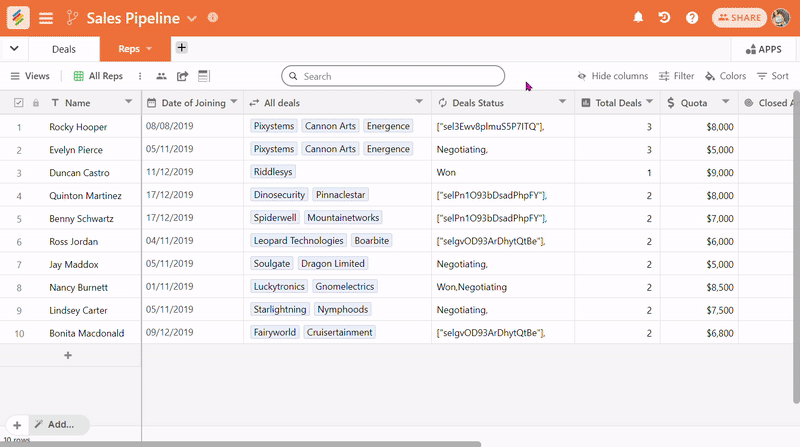 Your restored stack will be visible in that workspace.
Limits on Snapshot History


Limits on Snapshots are for a certain amount of time depending on

your workspace's pricing plan.
Free plan: 2 weeks of snapshot history to be saved

Personal Plan (Monthly/Annual): 1 month of Snapshot history

Economy plan (Monthly/Annual) : 6 months of snapshot history

Business plan (Monthly/Annual): 1 year of snapshot history

Appsumo Plan : 6 months of snapshot history