In this article we will learn about 3 types of column properties:
Email
An email field type will basically store single email address in each cell. Clicking on the email address in the cell will open your computer's native email client with the To: field addressed to the email you just clicked on.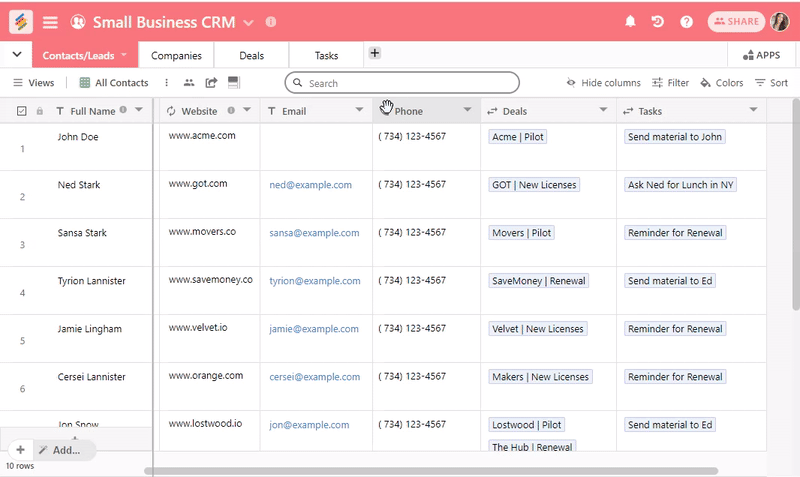 Phone Number
A phone number field type will basically just store phone numbers (with format - (734)-281-9000) as validation.
URL
A URL field type will store a single URL in each cell. Clicking on that URL will take you to that URL in a new tab in your browser.