You can restrict access to a stack or view share links to an email domain. If you do this, anyone wanting to view your share link's contents will need both the randomly generated URL and to be logged in to a Stackby account using an email address from the specified email domain.
Watch the quick video on how you can Restrict View Sharing By Email Domain:
Learn step by step on how you can restrict access to a view by Email Domain

Step 1: Click on Embed View icon. As soon as you click on embed view one pop-up will come. Turn on the toggle that says "Restrict access to an email domain."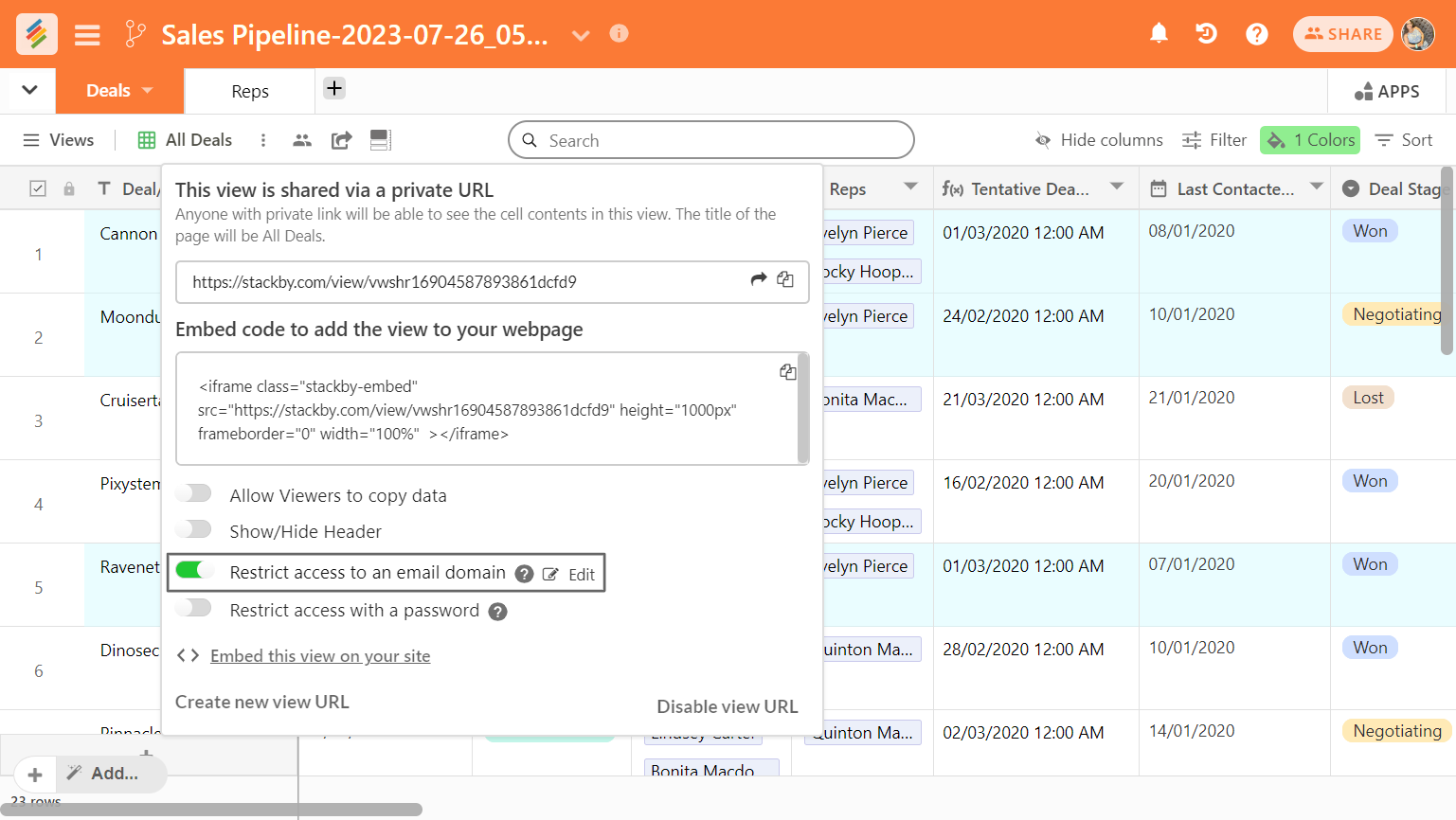 Step 3: Doing this will bring up a dialog box in which you can specify the email domain to which you would like to restrict access. Click the blue Set email domain button when you're ready.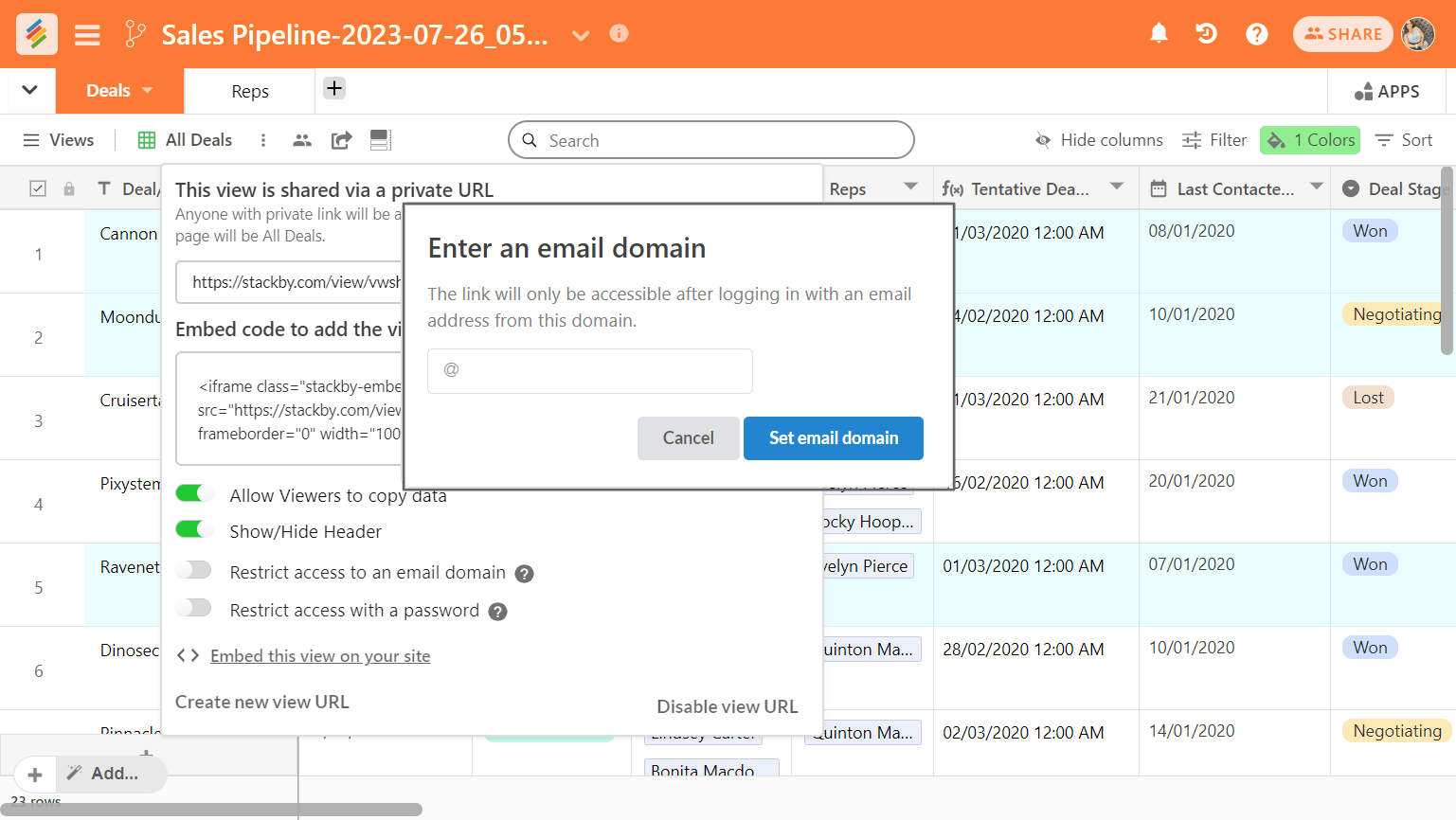 Step 4: Now If anyone tries to access that link will be informing them that they do not have permission to view the share link contents.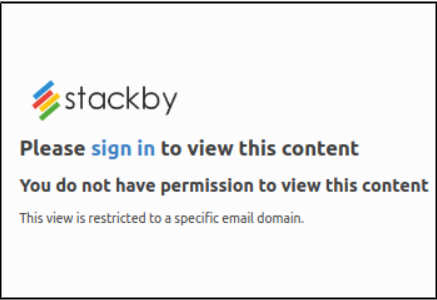 Step 5: Once the email domain is added and if you wish to change it. Simply click on Edit. A dialog box will open and in that, you can set a new email domain.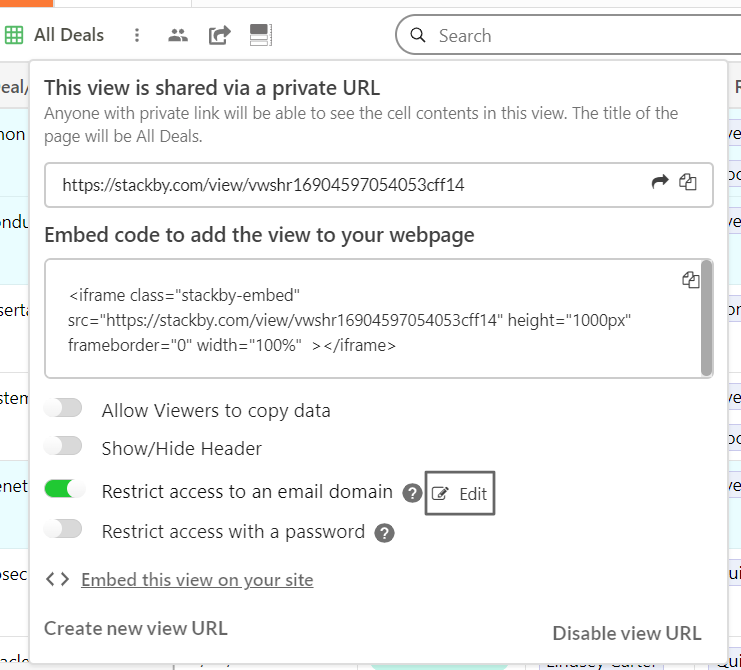 Step 6: You can disable the domain restriction on your share link, turn off the toggle. Doing this will bring up a warning message asking you to confirm the removal of the domain restriction.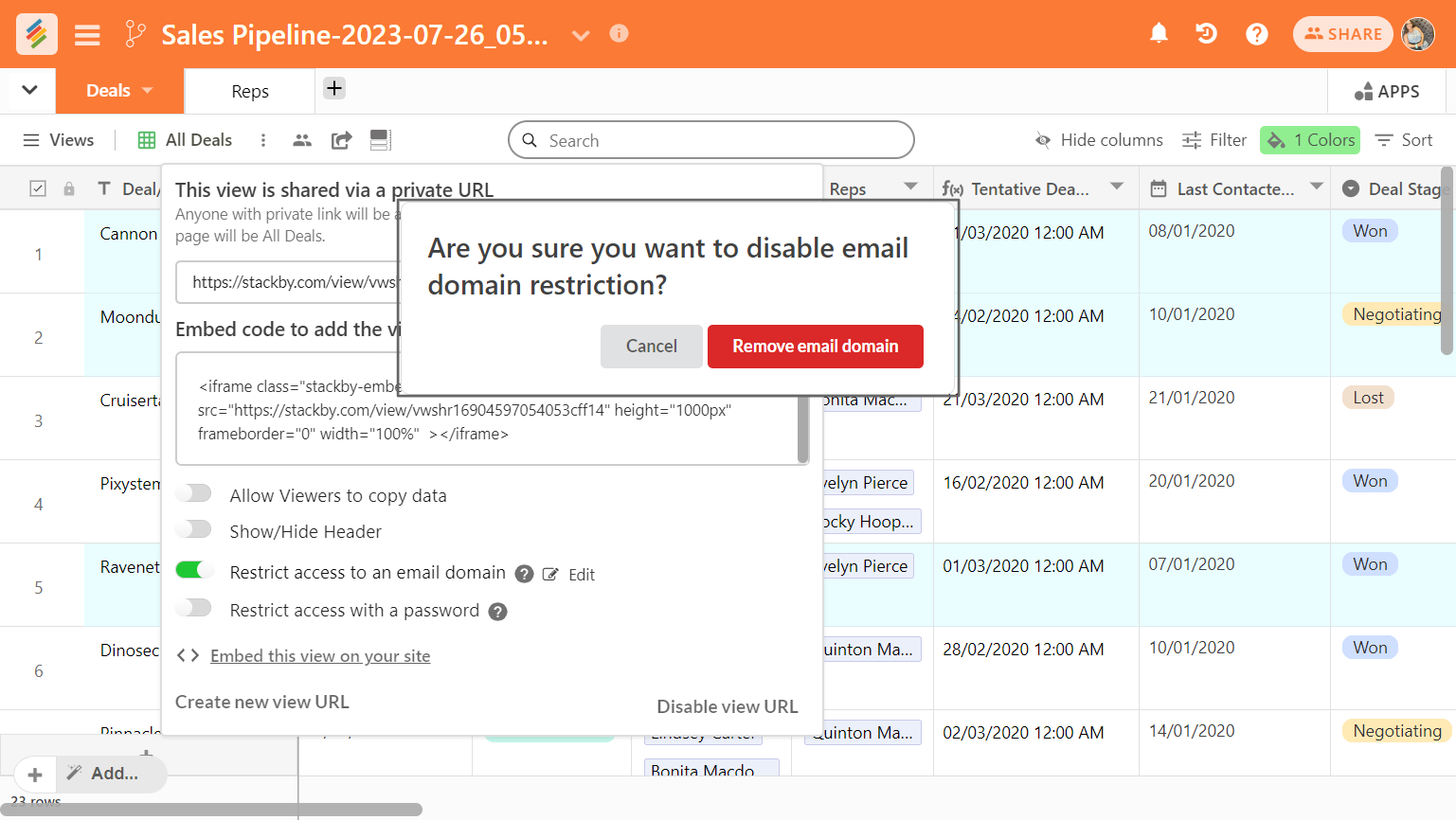 You can also restrict view by password.