Upgrading or Moving to one of the paid plans? This article is for you.
There are a couple of ways to upgrade your workspace in Stackby.
Note:

Only

Owners

have the right to upgrade the workspace.
IN THIS ARTICLE
Upgrading from Free plan to Paid Plan
Adding or Updating Credit Card Information
Upgrading from Free plan to Paid Plan
If you're on the Free plan, you can move to paid plan by first clicking on the capsule on the right of your workspace name

Once you click on that, you can choose a plan - either Monthly or Annual or even the 'Limited time offer'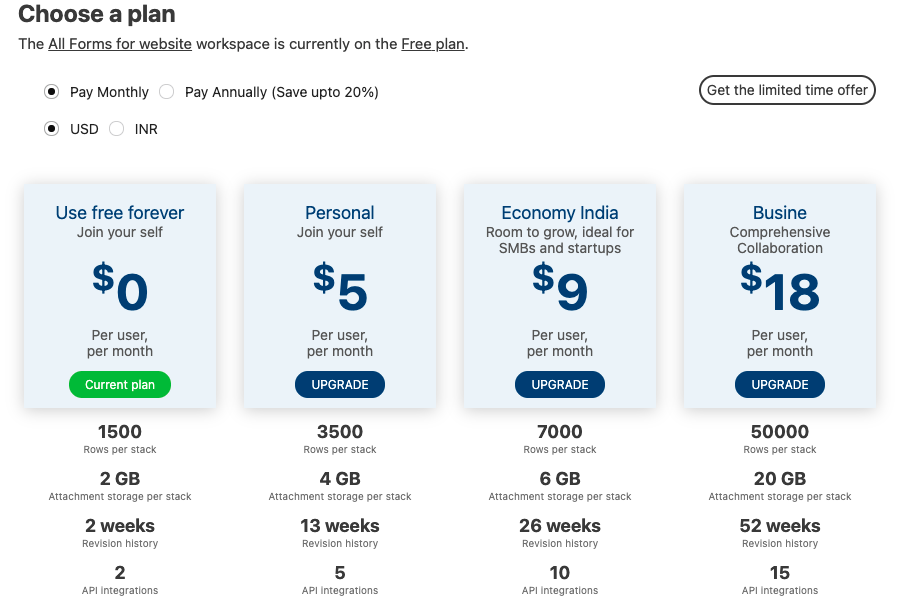 Click on Upgrade to any of the plans - Monthly or Annual and it will take you the checkout page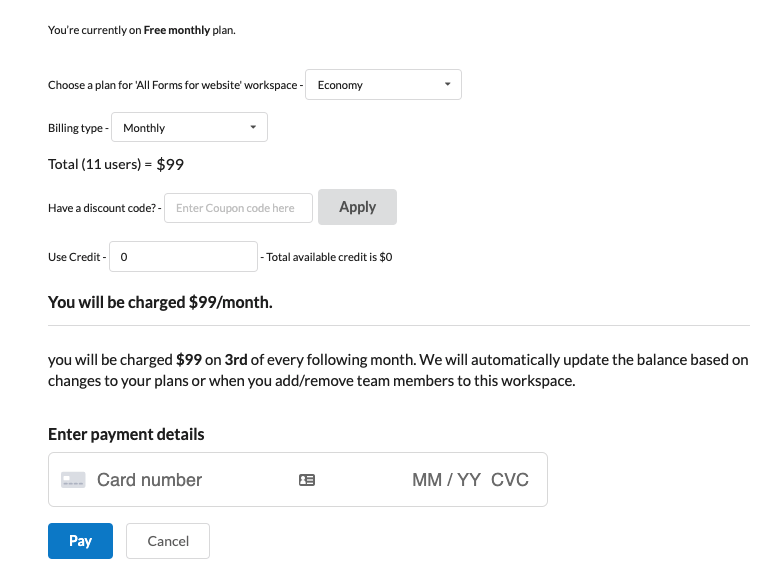 Add your payment details and just click on 'Pay' to subscribe to the workspace. Once you subscribe, your workspace will move to the respective plan immediately for your team to use.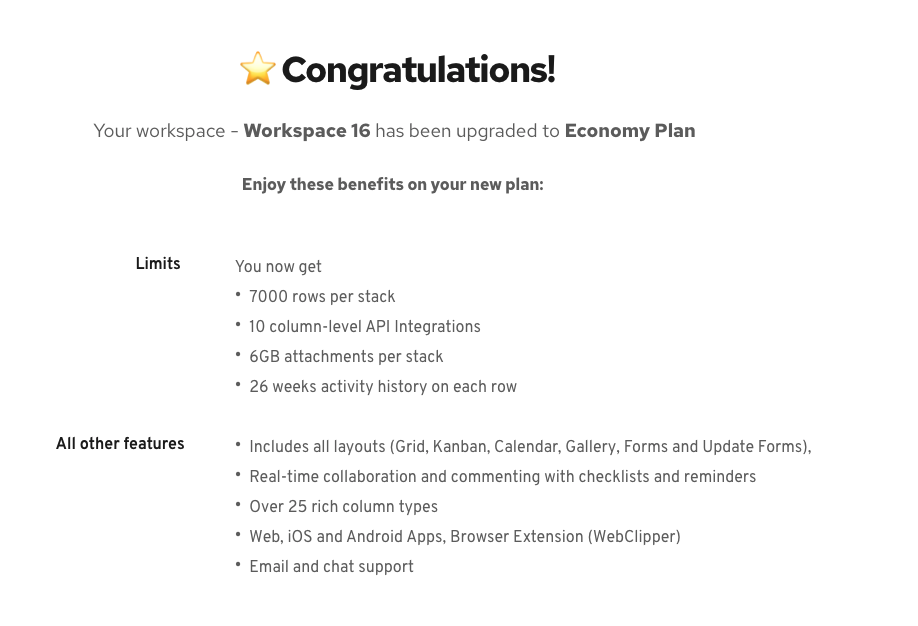 You can also choose the 'Limited Time Offer' on our Annual Plans and select the number of team members you need for the workspace.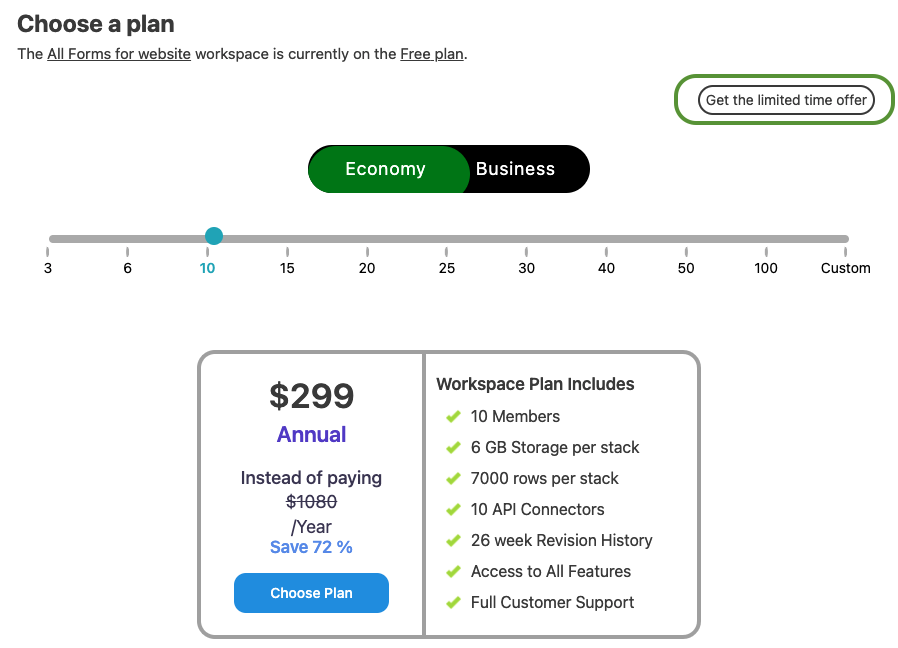 Once you've decided the number of users, click on 'Choose Plan' and add your Billing and Payment details to upgrade the workspace on the annual plan.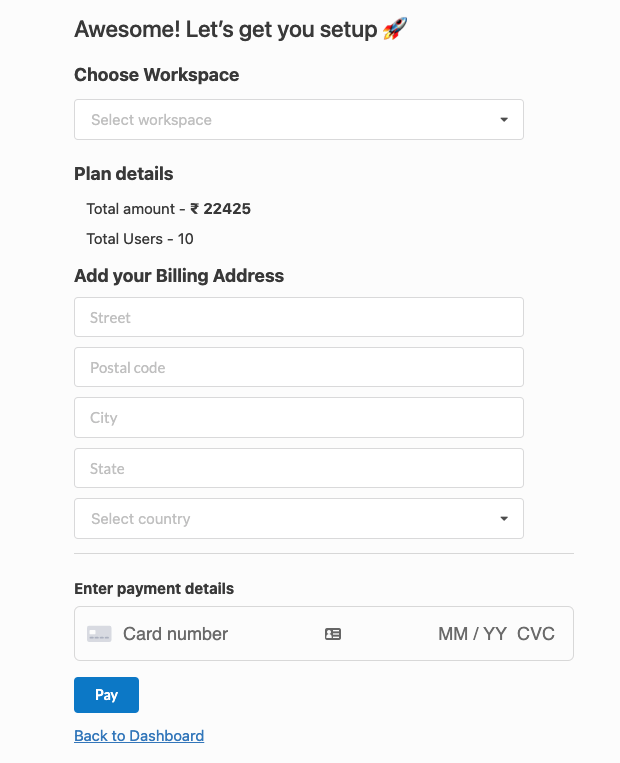 Adding or Updating Credit Card Information
First go to your Account Settings, Select your Workspace and then 'Add Payment Details'

Once you add your payment details, it will show up here and then you can always choose to update it.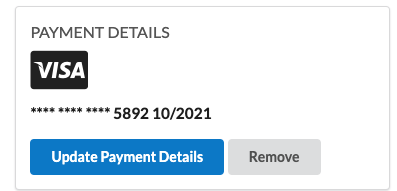 Changing your Plan
You can always change your workspace plans, and all the plans will be upgraded on pro-rata basis. Please check out our Billing FAQs article for more details.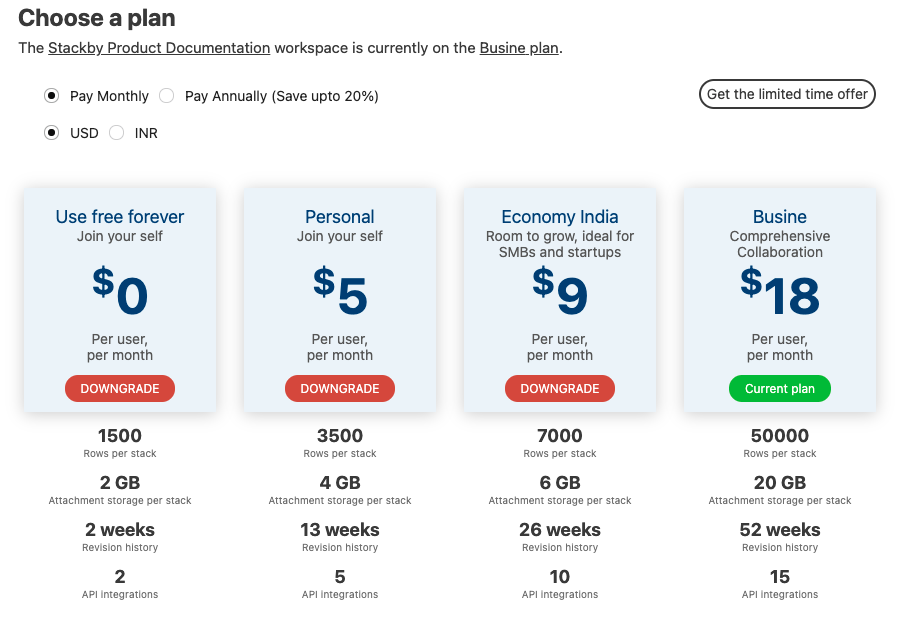 Downgrading to Free
You can always downgrade your paid plan to continue using on free forever plan.