You can also create a new stack by importing your spreadsheet or CSV file. Stackby makes it easy for the end user to move from other application by allowing CSV imports directly into the stack.


1. From the '+Add Stack' dropdown, select 'Import a spreadsheet'
2. It will open an 'Import a Spreadsheet' model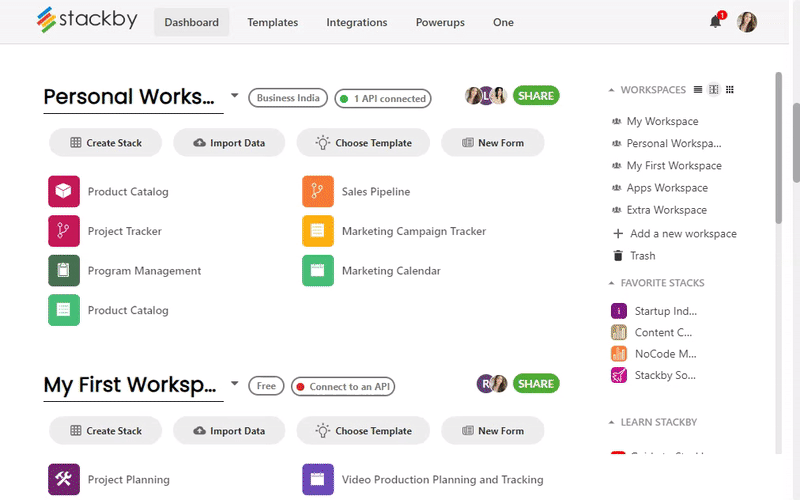 You can also -
Upload a CSV file to a table
To import a CSV file, just click the 'Choose a .CSV file' button and from the upload box, you can either drag a CSV file to the model or select it from your computer (or from other supported services where your file is)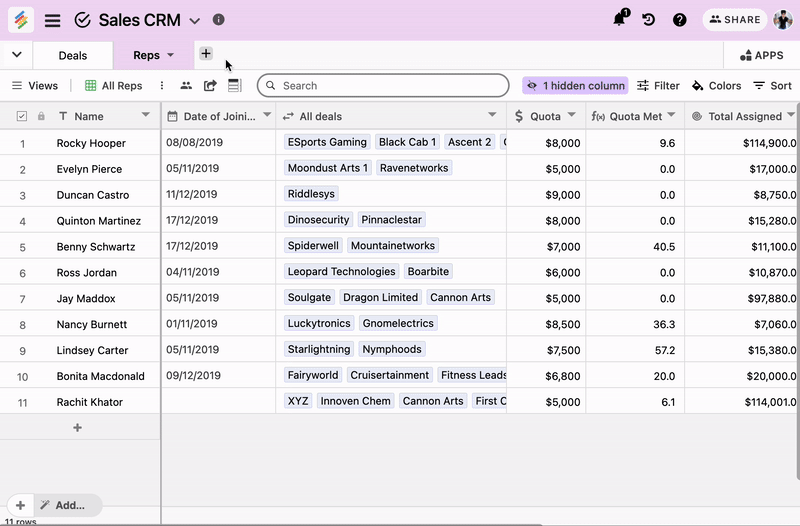 Note: There is a 2MB limit on CSV uploads.
Copy & Paste table of data from spreadsheets (Excel/Google sheets)
You can also copy (Ctrl + C) and paste (Ctrl + V) range of cells in your Excel or Google sheets directly to the stack by choosing 'Paste your data here' tab in the 'Import a Spreadsheet' model.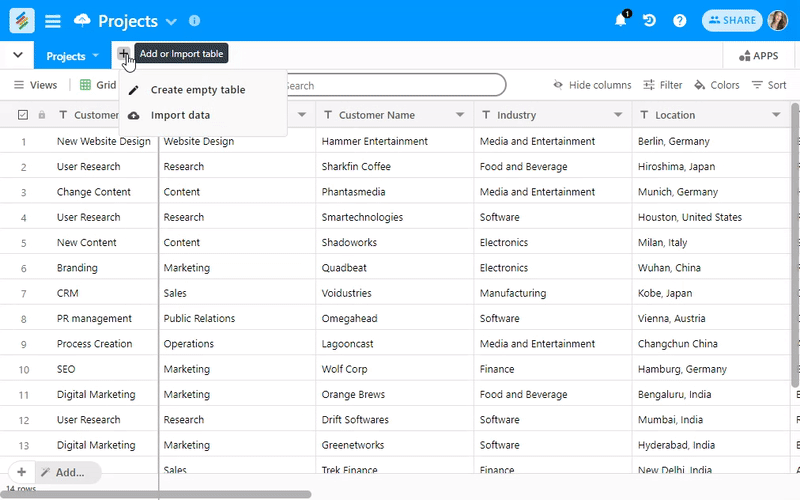 The model automatically reads the data, and shows you the preview of column headers along with total row and column counts.
If the first row is not a header, you can uncheck 'First record is a header' option and every row pasted will be added as records in the table.
Convert your text column into a new column type
You can then convert the text column into a desired column type within Stackby and make it powerful within minutes -