Revision history on each row
Revision history on each row
By Rachit
updated over 1 year ago
Working with a big team is not easy and it is even more difficult to keep track of the changes that each team member makes to your documents. But keeping track of changes and who made those changes is easy on Stackby.
To see the changes and who made those changes, just click on the diagonal double-sided blue arrows the start of the row. A pop-up dialogue box will open. On the top right you can see the History button. Click on it and you can see not just who made those changes but the changes as well. Want to go a step further and comment on a change. It is easy. Just go to the comment box at the bottom and add in comments with @mentions (when you do this, that team member will get real-time notifications).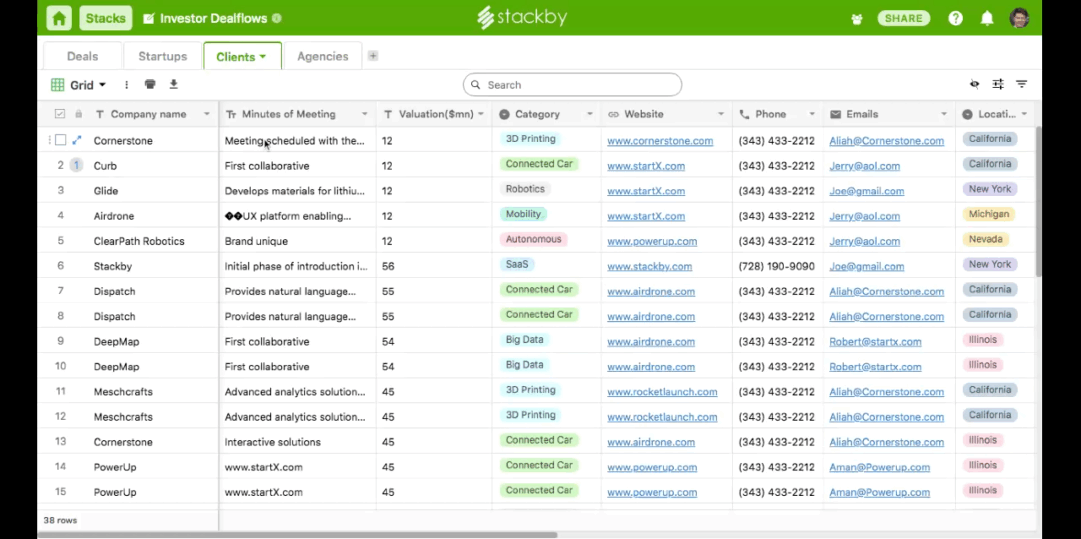 Did this answer your question?