By now, you already know that the Grid is where it all starts on Stackby. So as soon as you click on a stack, it opens up to reveal default rows that are normal in height.

What if you have more data content per cell or row and want to view all the data in the cell? That is why we have the Row Height feature that you can enable easily within your stack.
Currently we have 4 row height options:
Small (this is the default option)

Medium

Large

Extra Large (the maximum space option)
Changing the row height is easy. Click on the Row Height switcher button on the toolbar (left side) and select the appropriate height for your data.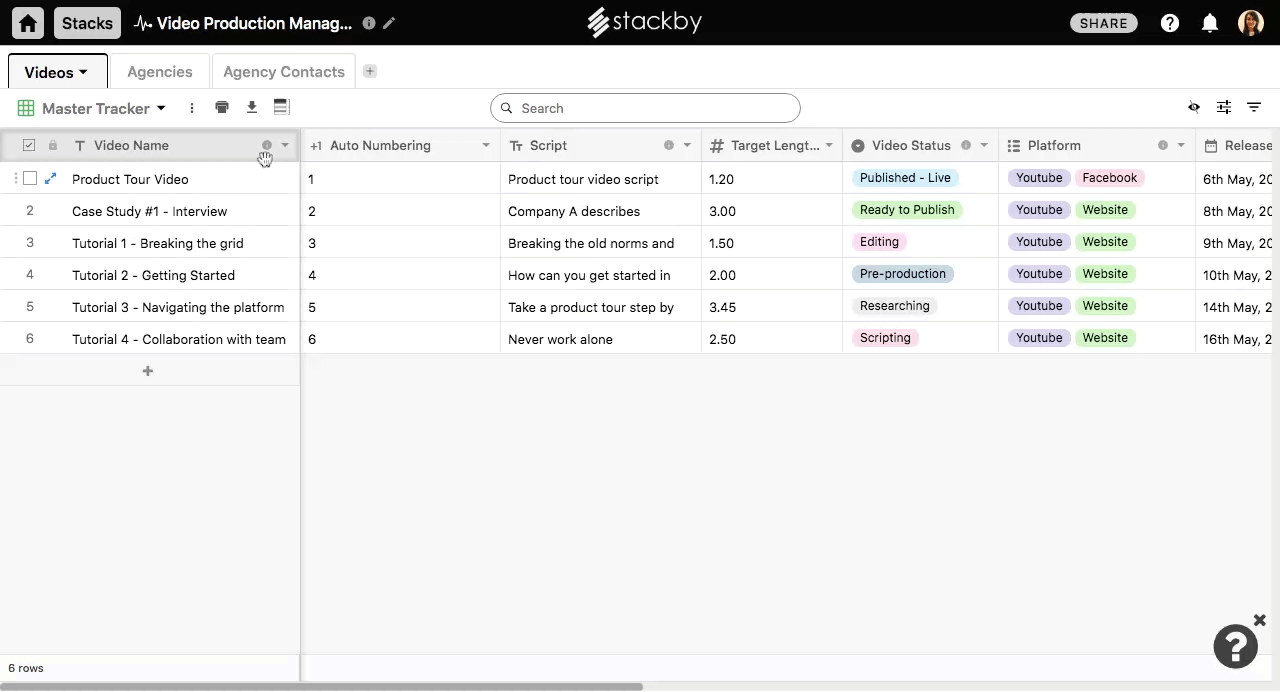 Ideally, the small row height looks good when you want to view more data in the given view.
You can change it from medium to large depending on the amount of content that you want to view.
Change to Extra large if you want to see more of your data in a particular row or cell than as a view.