Copy pasting is not really a welcome task when most of your data is the same. To help you with easy replication/duplication of the same data or record, here is an easy way to do it on Stackby.

Simply right-click on a or a row/record and select the Duplicate Row option from the drop-down menu and you are done.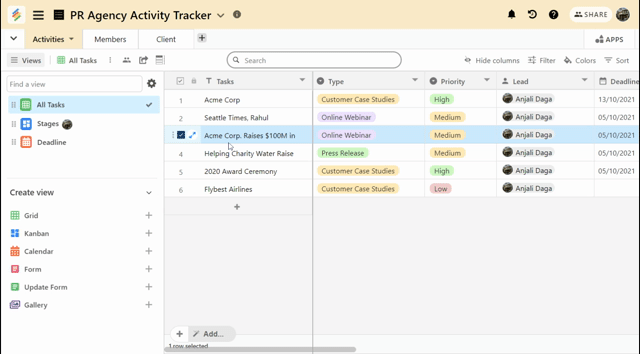 Note: Right now, you can only duplicate one row at a time.