One of the features that makes Stackby useful is the ability to add comments to individual cells in your stack. These comments can be used to provide additional context, ask questions, or flag issues that need to be addressed.
Expanded row watch settings: Expand a row to configure your watching settings. The right side of the dialog is the comment section. At the top right, click the "Watch comments" bell icon. From there you can change your watch settings between "Not watching" and "Watching comments."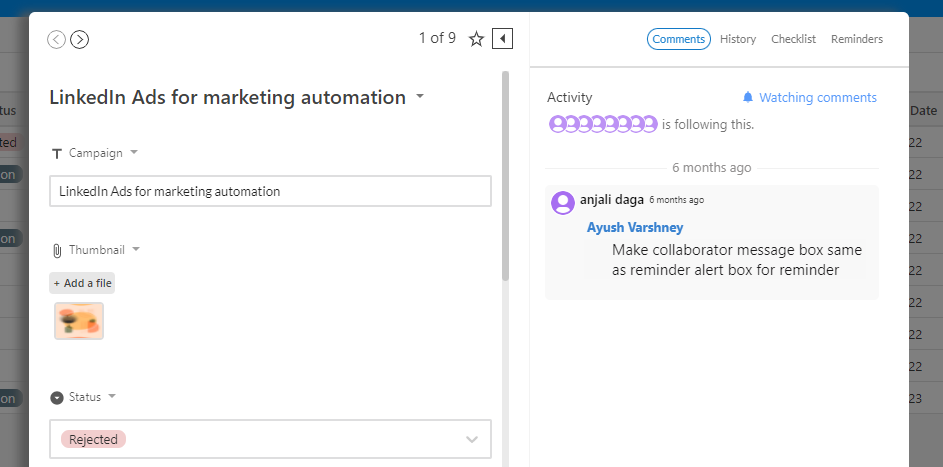 Use @mentions: When you add a comment to a cell, you can use the "@" symbol to tag specific team members. This will notify them that a comment has been added and draw their attention to the cell in question. If you need a team member's input or assistance with a particular task, using an @mention can help ensure they see your request.

Check your notifications: Stackby will send you a notification when someone adds a comment to a cell you're watching. Make sure to check your notifications regularly so that you can respond promptly to any new comments.

Set up email alerts: In addition to in-app notifications, Stackby also allows you to set up email alerts for comments. This can be particularly useful if you're not always logged into the app or want to receive updates on-the-go.

Watching via a user column: When a user field type is set up to "Notify collaborators", it will automatically cause future collaborators to also be added to watching any comments that they are assigned to.