Stackby offers support functionality over email rather than over the phone.

Click on "Talk to a human" on your right hand side from your dashboard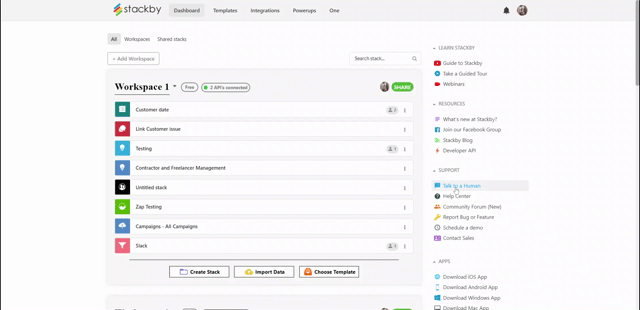 Else click on " ? " on the top right corner of your stack select " Talk to a human".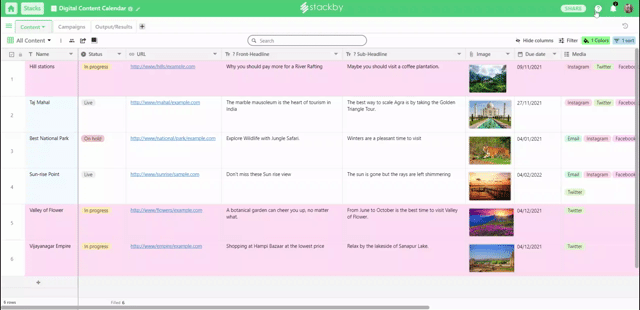 Our team is happy to help and get in touch with you.

If you've any submissions for bug reports or feature requests, please use this form here.
If you've any inquiries related to sales, please fill this form here and our team will be in touch with you as soon as possible.