Important
Before adding your SSO metadata (sign-in URL and x509 certificate) via the admin panel, you need to first retrieve it from your SSO identity provider
Steps
Under the SSO & Authentication section, you will see a button to "Add SSO identity provider."

After clicking on the SSO button, you will get a window 'configuration window' on your screen.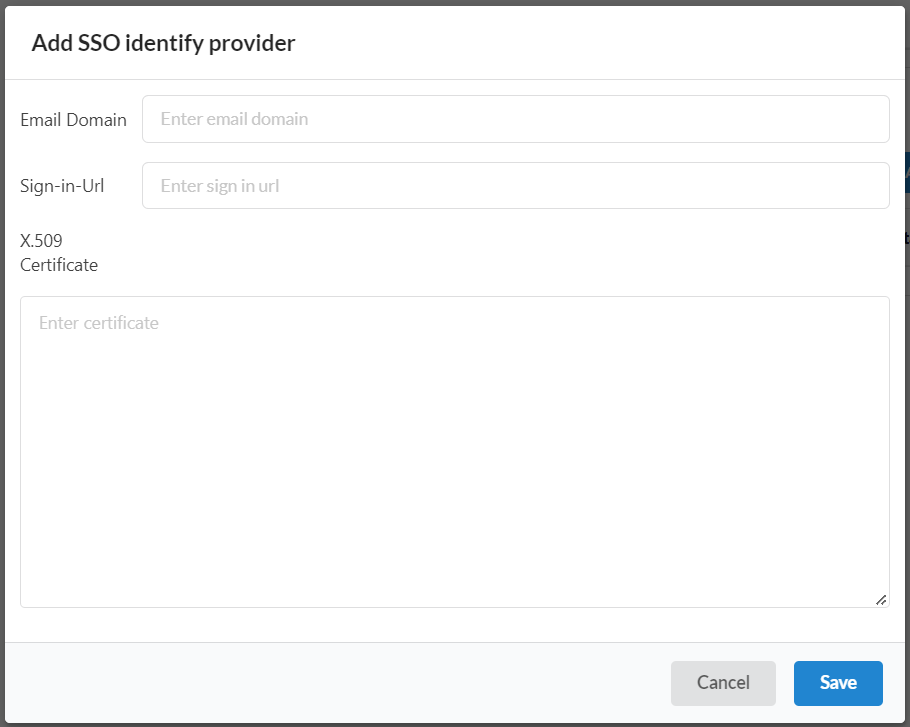 First, choose which email domain this SSO configuration will map to. You can see the list of accounts which are associated with your Enterprise account.

The next two steps will use that SSO metadata.


First, you'll enter the sign-in URL.

Second, you'll need to paste in the x509 certificate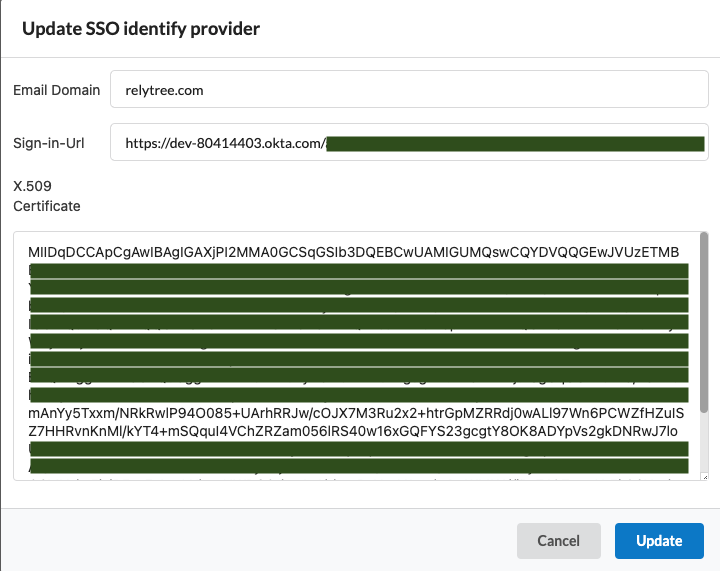 Next Click on Update button.
As soon as you click the Update button, the Settings page will reload.

You can choose to make SSO Optional or required for your domain.