Personal views are a special view configuration type that allows collaborators with creator, editor, or commenter permissions to create views that can only be customized by the view's current owner.

In other words, only the owner of a personal view can customize that view's filters, grouping, field visibility, field order, sorts, row heights, and record coloring.
Here's a quick video on how to use Personal Views:
Creating a personal view
Click on view sharing, then select collaborator view from that select personal view
You can also change view permissions of an existing view at any time from the View settings menu if you'd like to turn a Collaborative or locked view into a personal view or vice versa: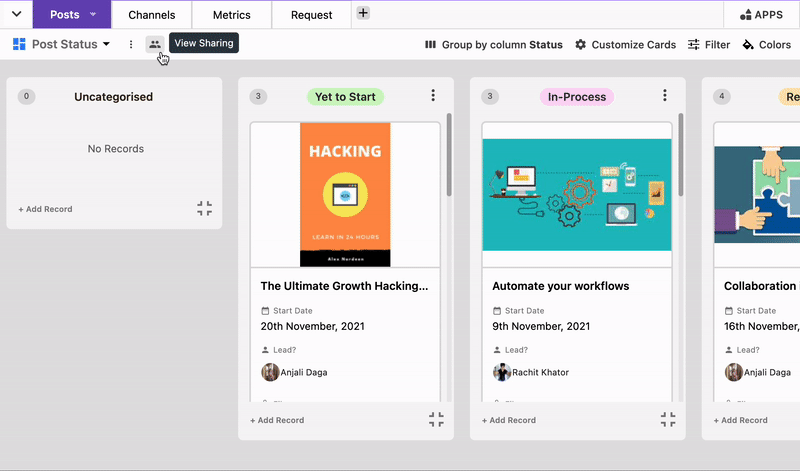 Viewing personal views
By default, when you open up the view menu you will only see collaborative views, locked views, and your own personal views (which are marked with your user's profile avatar after the view's name).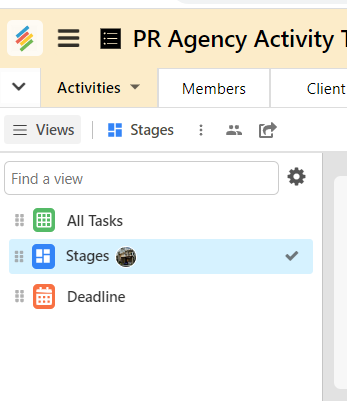 Clicking on the setting button in the view sidebar, next to the "Find a view" text, will reveal a dropdown with a toggle to "Show everyone's personal views". Toggling the "Show everyone's personal views" option will reveal the personal views of other users.
Each personal view's owner will be indicated by the owner's avatar next to the views they own.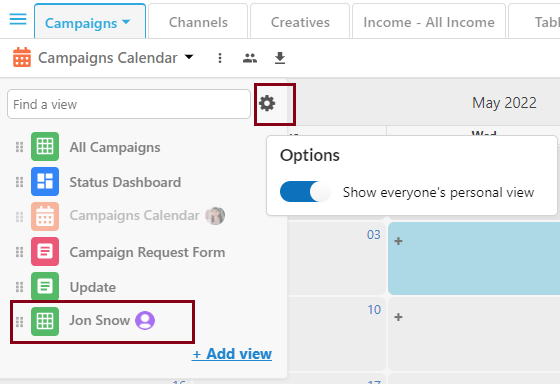 If you select another person's personal view, you will be able to see that view, but not configure or edit it in any way.