With the Embed app, you can view content from other websites without leaving the dashboard of your app.
Setting up an embed app
Click the Add an app button that appears. You can add Embed App in 2 ways.
Here, enter the URL of the website you'd like to embed. Click on Apply button.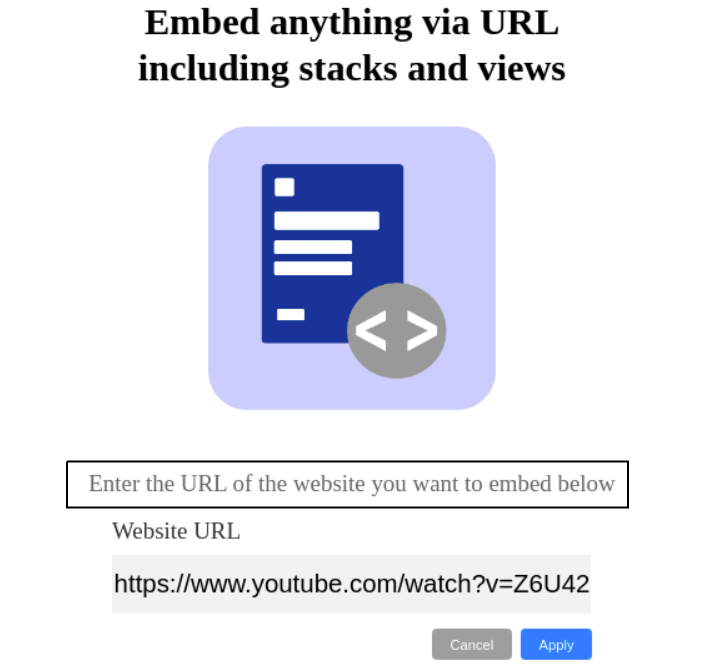 Click on Embed from the dashboard if you want to Rename the App, Reload the App or Delete the App.
Rename: To change the Embed App name.

Reload: To Reload the URL again.

Delete: Confirm Dialog box will appear after deleting the app.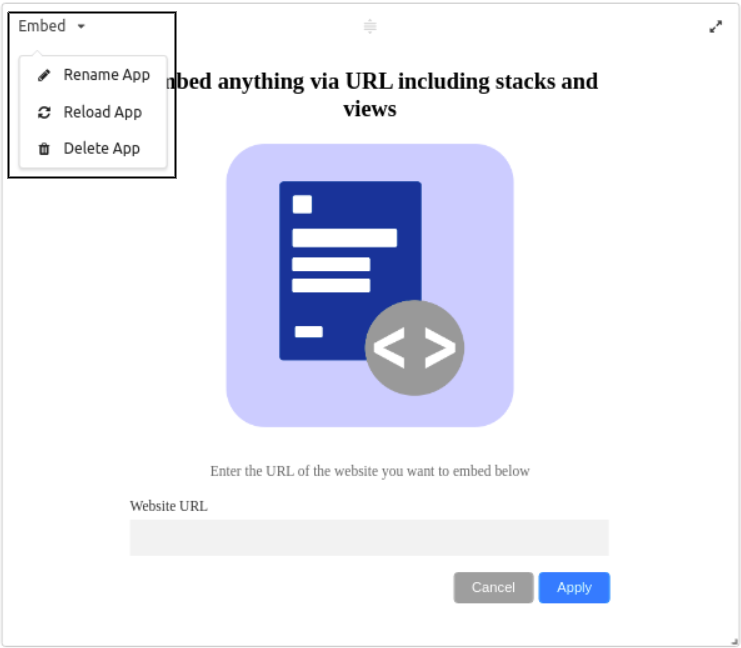 In Embed App, you can edit URLs and even Reload URLs.
Edit URL: Click on the pencil symbol present on the right-hand side of the Embed Windows app. Enter a new URL of your choice.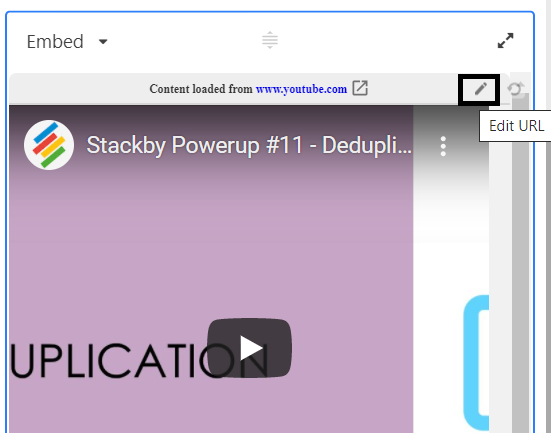 Reload URL: Click on Reload Icon, to Reload the same URL again.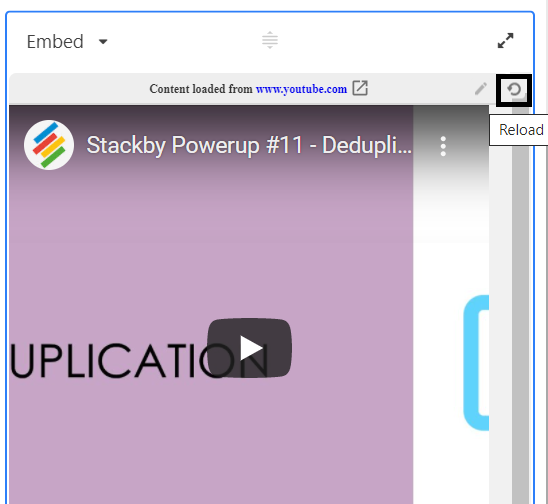 Embed app - Google Docs, Sheets & Google Slides
One of the key features of Stackby is its ability to embed Google Docs, Sheets, and Slides directly within the dashboard, making it easy to access and edit important documents without ever leaving the platform. Now within the embed app, you can embed - Google Docs, Sheets or Slides. You can also embed your own Stackby views as well.
Steps to add Google sheet into embed app:
Step 1: Add an embed app into your dashbaord.
Step 2: Open the Google Doc or Sheet that you want to embed and copy the URL of that google doc or sheet.
Step 3: Paste that copied URL on the embed app in the website URL text box. Click on the apply button.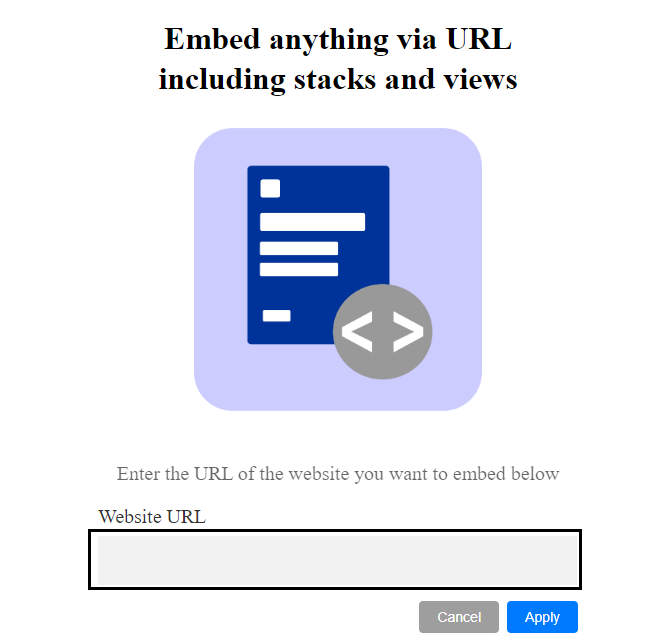 Step 4: We have embedded a google sheet for the Annual budget in the Embed App. Here's how it looks: