Adding Extra Users to your Workspace
Adding Extra Users to your Workspace
By Rachit
updated over 1 year ago
If you're one of the annual plan workspaces, you can add extra users to your account by going to the Account Settings --> Workspace --> Add-ons.
Then just add the number of extra users you'd want in that workspace, add your billings details and pay for it. Once you refresh the dashboard, your account will be enabled with more users.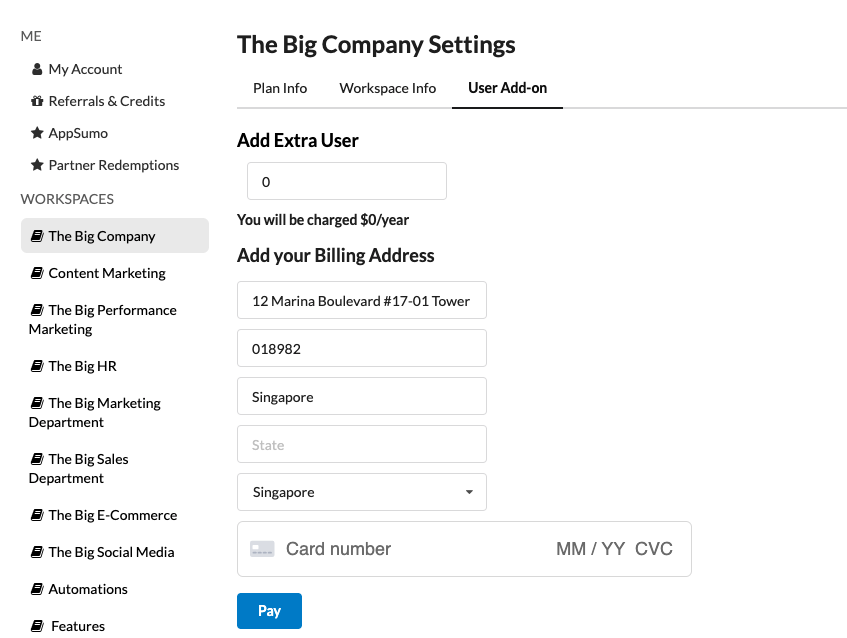 Did this answer your question?