Now you can email your row data and send email to anyone directly via Stackby.
To do so just follow these simple steps:
1. If you want to send to just one row, then right-click on it and click on send record.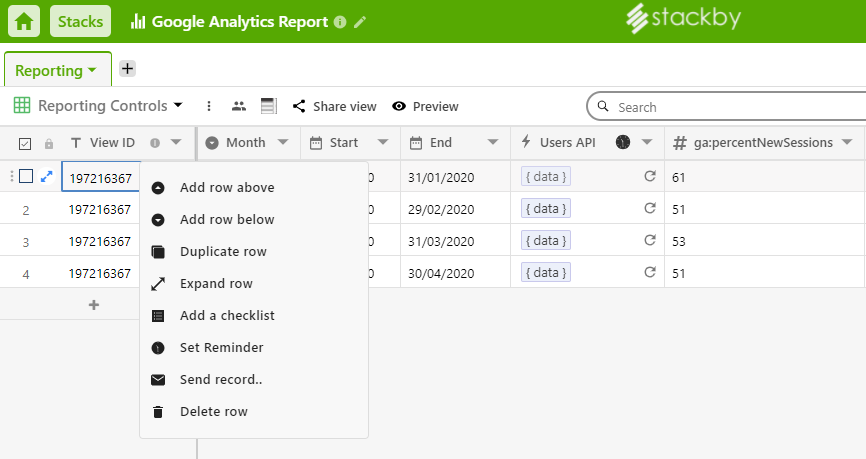 2. Add an email address. Here you can add one or more email addresses separate from commas. And you can keep a copy of this also.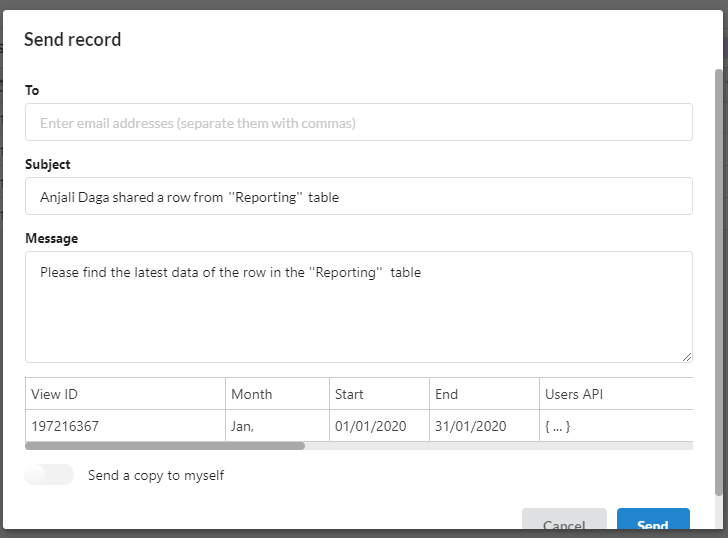 3. Click on Send to send the email.
Or you can send multiple records like
Select the number of rows :

Now click on 'send all selected records'.
An Email has been sent.