Duplicate Stack
Duplicate Stack
By Rachit
updated about 1 year ago
Have same type of workflows but for different teams, clients, or projects?
You can also duplicate your complete stack in Stackby and the schema ready to go. Build once and scale, very quickly.
Just click on the triple-dot to open up the Stack menu and click on Duplicate stack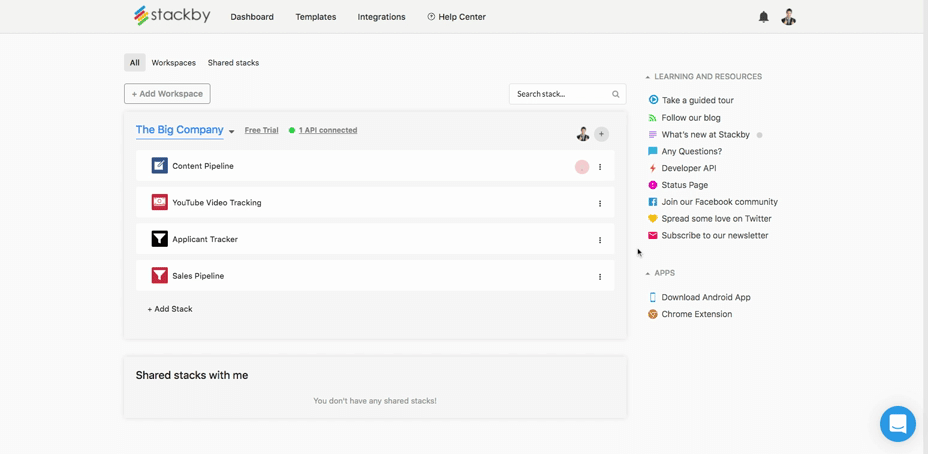 Did this answer your question?