First time at creating a workflow? Don't know where to start?
Choosing a stack and incorporating it to your account is easy on Stackby. Quick start your workflows on Stackby with one of our pre-built, curated templates.
There are two ways that you can choose a stack from a Template Gallery.
Add new stack from a template
Here is how to go about it:
Go to the workspace that you want the template to be added.

Click on "Add Stack" button - a small pop-up menu will open which will ask you if you want to create a new stack, import a spreadsheet or choose from a template

Click on "Choose from a template" to go to templates tab on your dashboard.

Go to the template that you want to choose and add, and click on it
When the templates opens, go to the blue button on the top right that says "Use this Stack"

Click to select and add the workspace to the stack of your choice

Open and make changes to adapt to your specific workflow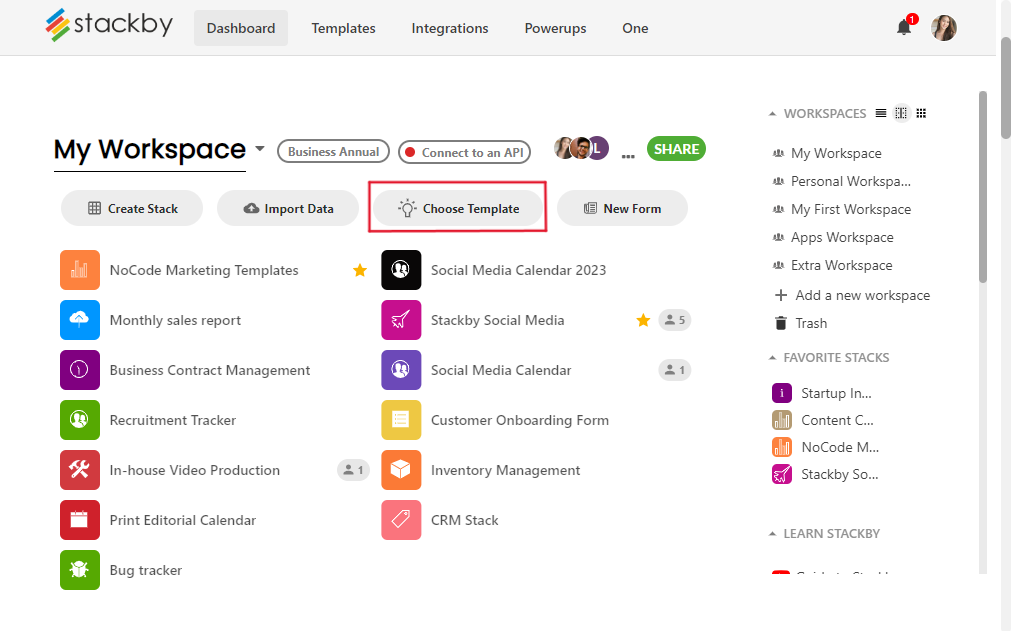 2. Select directly from the the Templates tab on your Dashboard.
Click on Templates and then go to the specific template that you want to add.

Click on it and when the templates opens, go to the blue button on the top right that says Use this Stack

Click to select and add the workspace to the stack of your choice

Open and make changes to adapt to your specific workflow